Config: 7S6P (340Wh)
STandard: En15194
Date?: 1226-0024
Date? Juli 2012?
Charger Brand: Metco (Mobile Energy Tech)
Made in Taiwan
25.2V  (3,6 per cell)
Charger: 29.4V (2.8A) 0,46 per cell


Aliminium profile with removable light using Alkaline cells. The Warning label was added on later models.

One of the largest configs we've ssen. These batteries are made for cargobikes and in 6P config its the largest 24V battery we've seen so far.


The cell holders are custom they use superstrong glue that damage the heat shrink when opening. Cutting the blocks apart with a scissor works fine.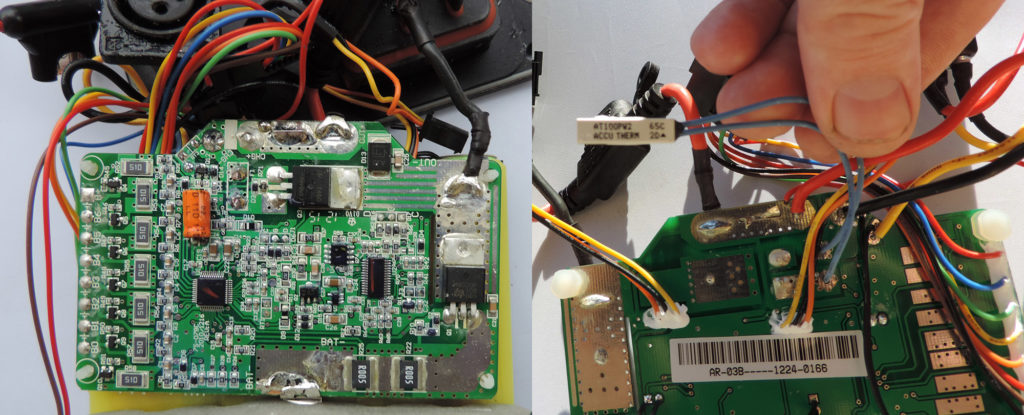 The BMS is especially made for this BMS. Its very hard to work since the nickel strips for the positive and negative are soldered directly onto the PCB. The extra wires are for bonus functions (error messaging) and and more accurate voltage readout and the battery will work with a generic BMS.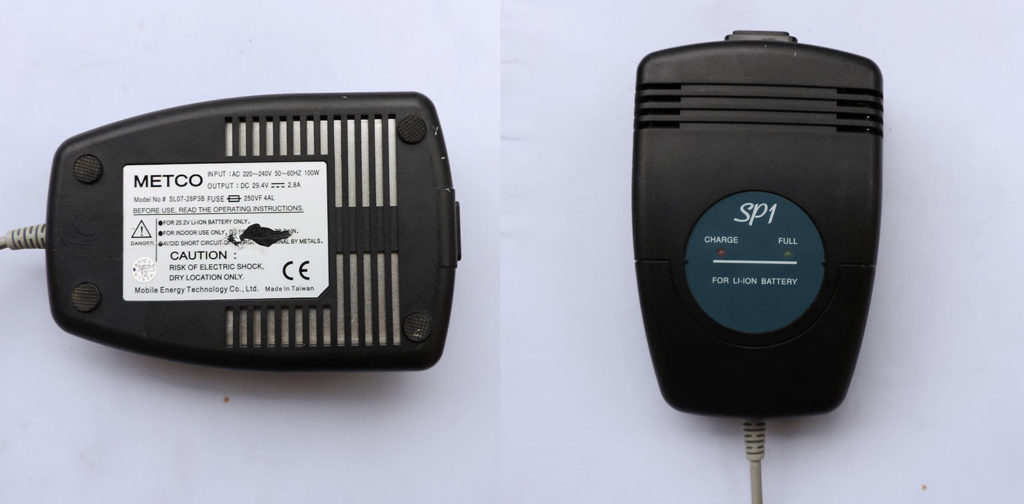 Charger is made in Taiwan just like the battery. Unusually large and at 2.8A.


Nothing to see in the front when the light is removed. The back config and production code. Most likely YYWW-(serial number). The later version has a scannable EAN code as well.


Warning label in english, german and Netherlands giving a hint of the assumed markets.