weight: ?
Models: Lifebike 2013-2016
config: 10S5P / 10S4P
price: 3995 SEK (lifebike store) €416/$491
Generic chinease rackbattery on most lifebike ebikes sold 2013-2016. Also Evobike uses them ins sweden but with another light.
The front panel is easily removed and the wires are heavily water protected.
4 step indicator, the front light runs on two separate AA batteries.
Bottom front with grip and on/off switch (relay).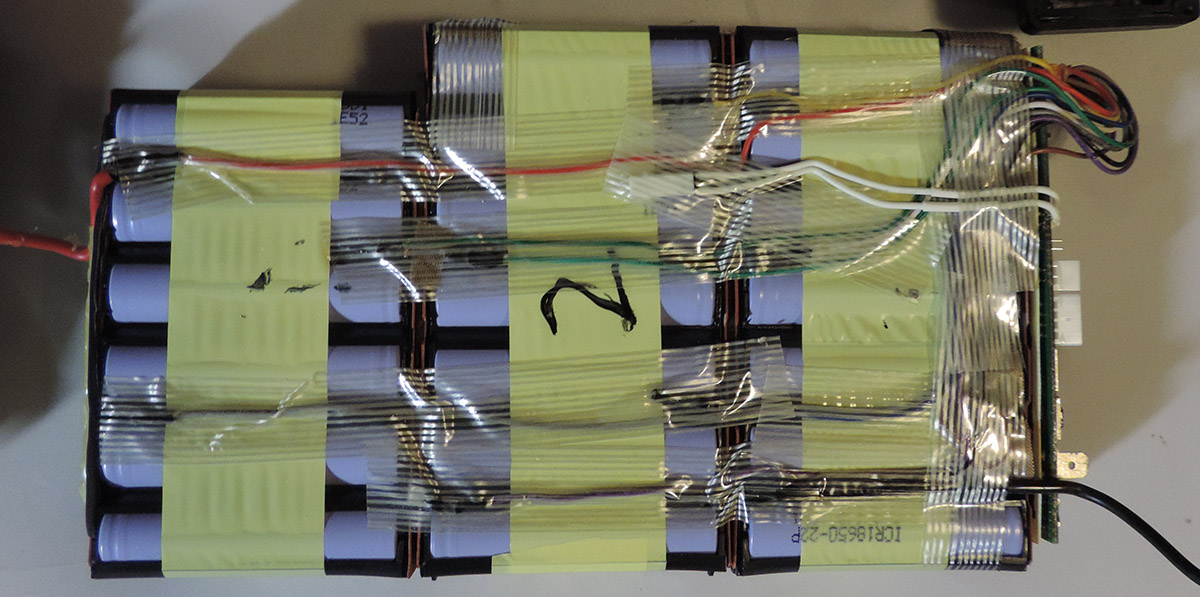 All batteries we've seen used 18650 cells. Most commonly 2.5-2.6ah i 4P to make 10Ah. Mostly samsung and generic Chinese cells but one pack actually had Sony VTC cells! The Chinese cells are usually low capacity so they come in 5P.
More to come…