PanTerra 24 11Ah
weight: 2052 gram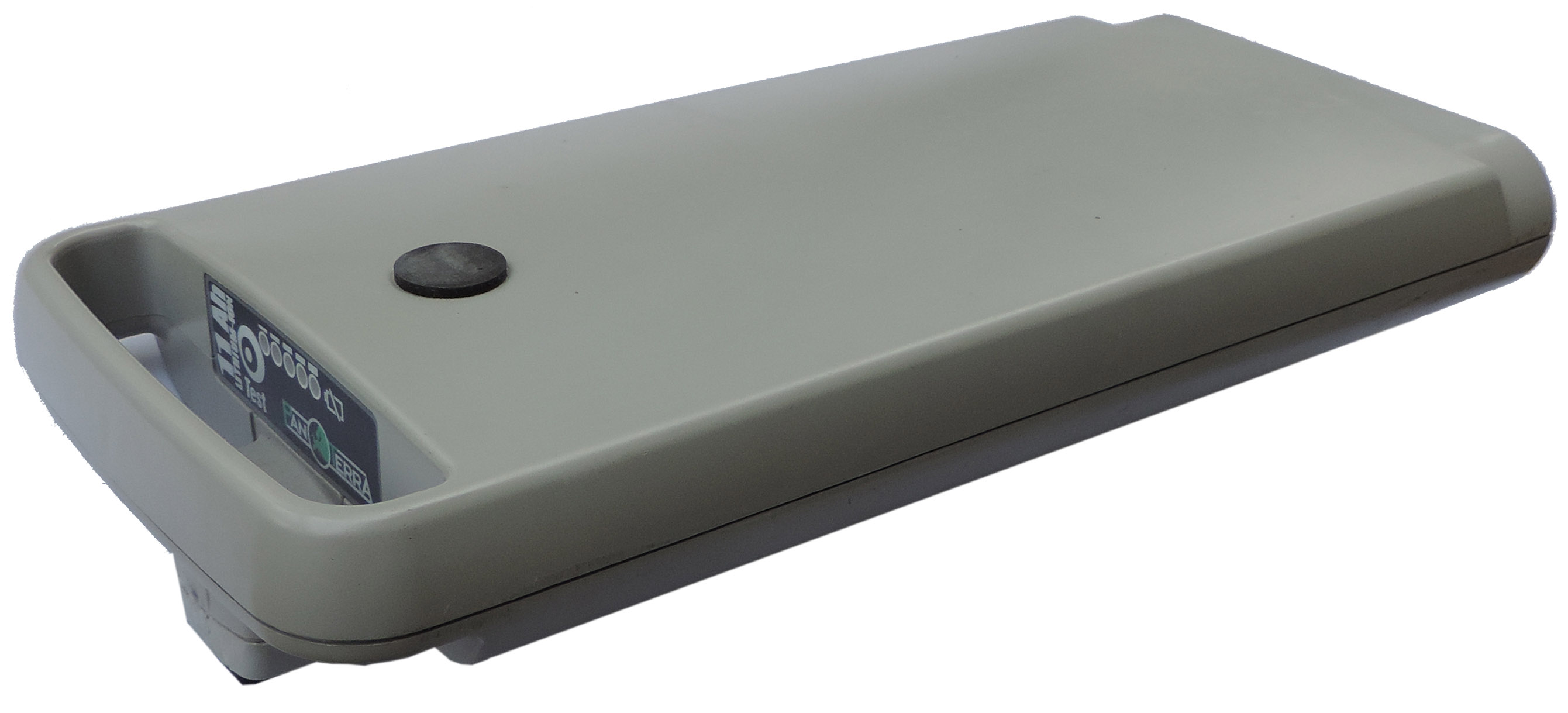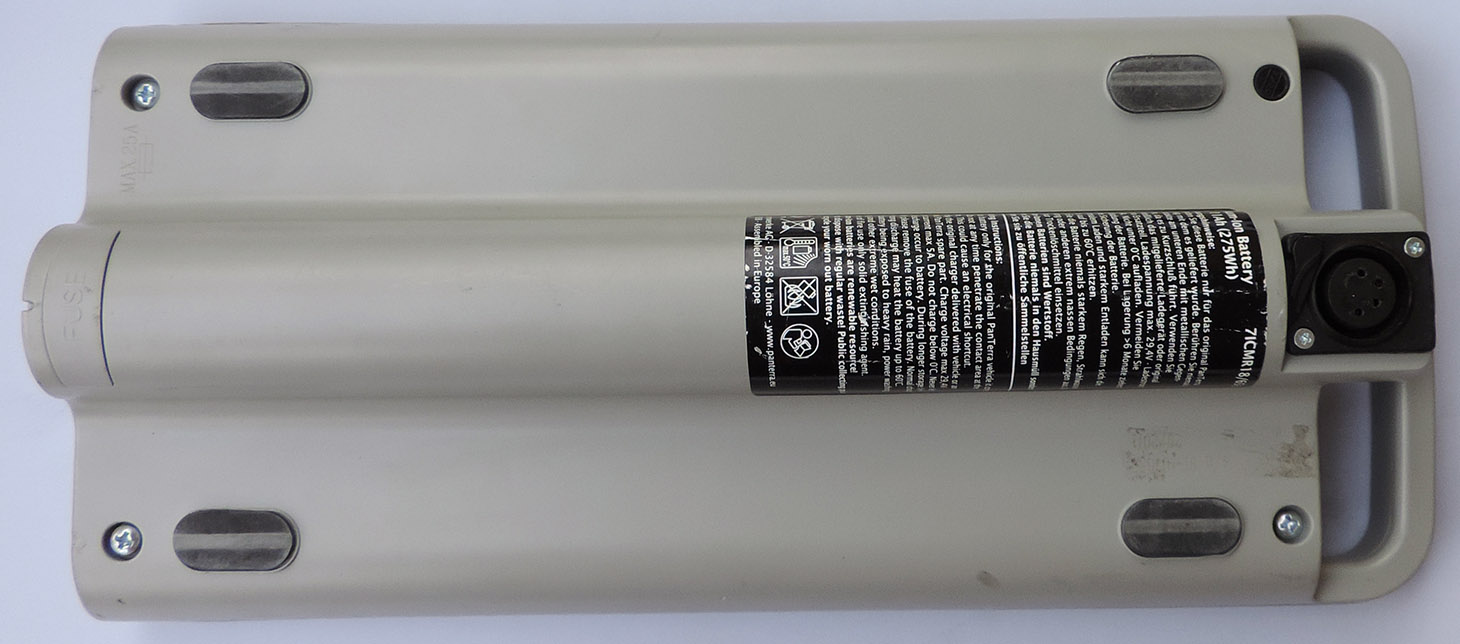 The bottom has a fuse, 4 screws, label and 4 pin XLR loading port. One of the screws holes also has a anti tampering pin making it more difficult to open.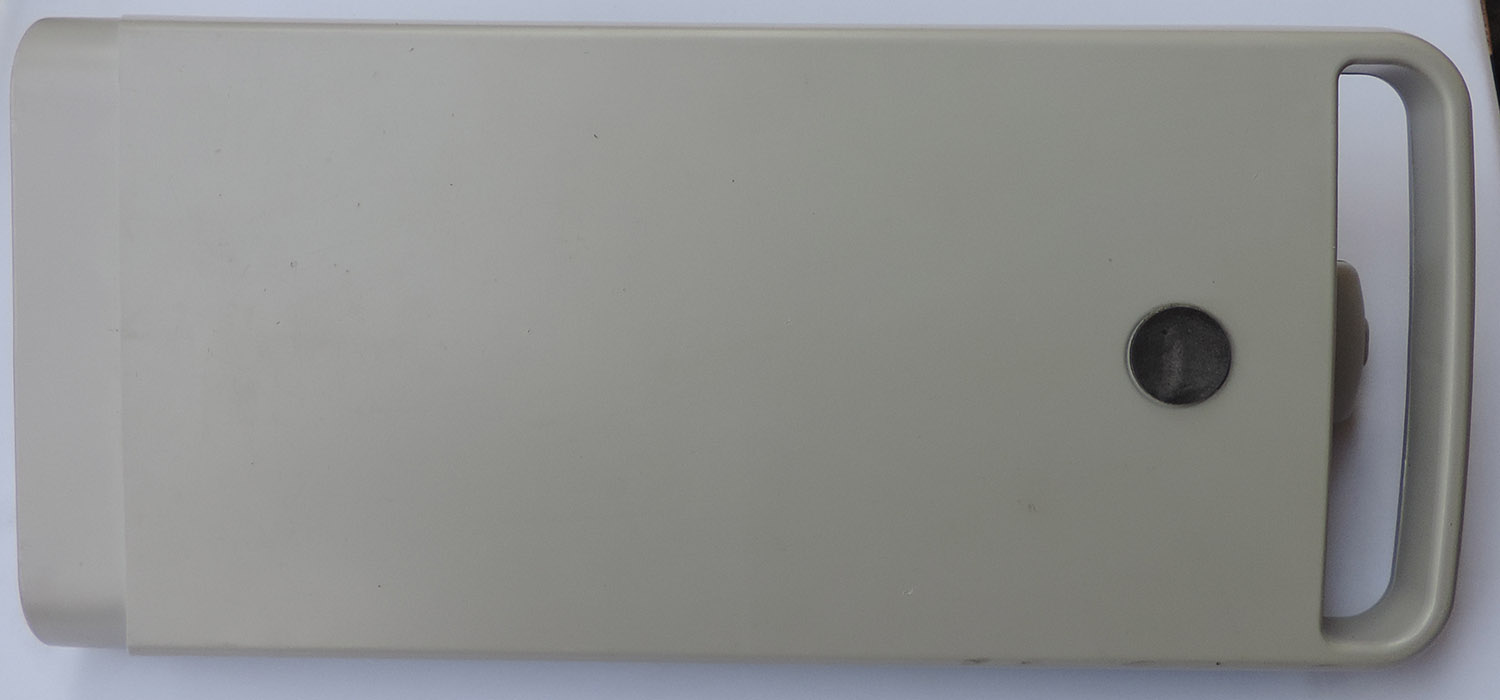 The top surface is completely blank, what the black dot is for is unknown.

Label and battery indicator in one.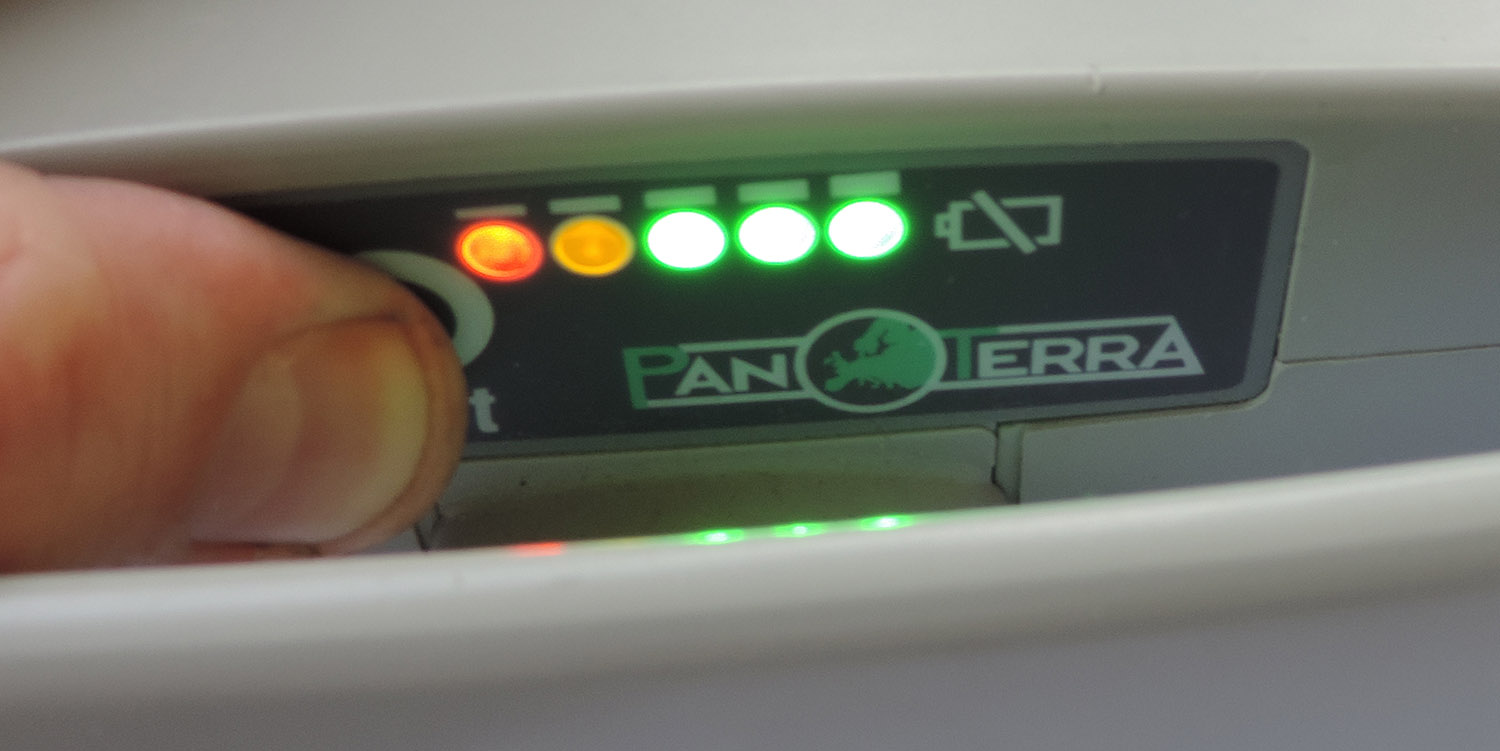 It still works but is hardly 11Ah longer.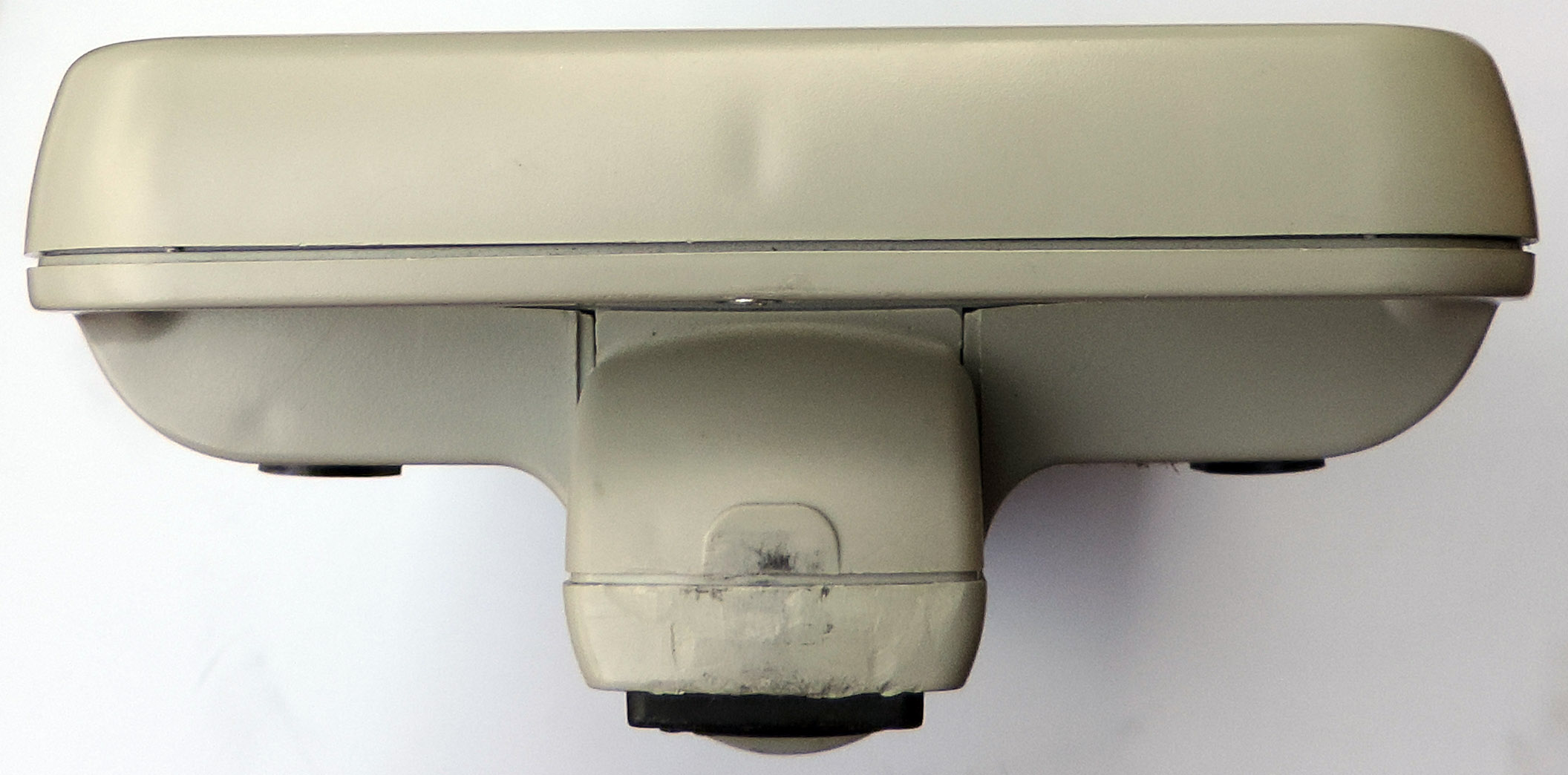 The battery has only 4  (+ 2 small) screws but is also glued on the edges.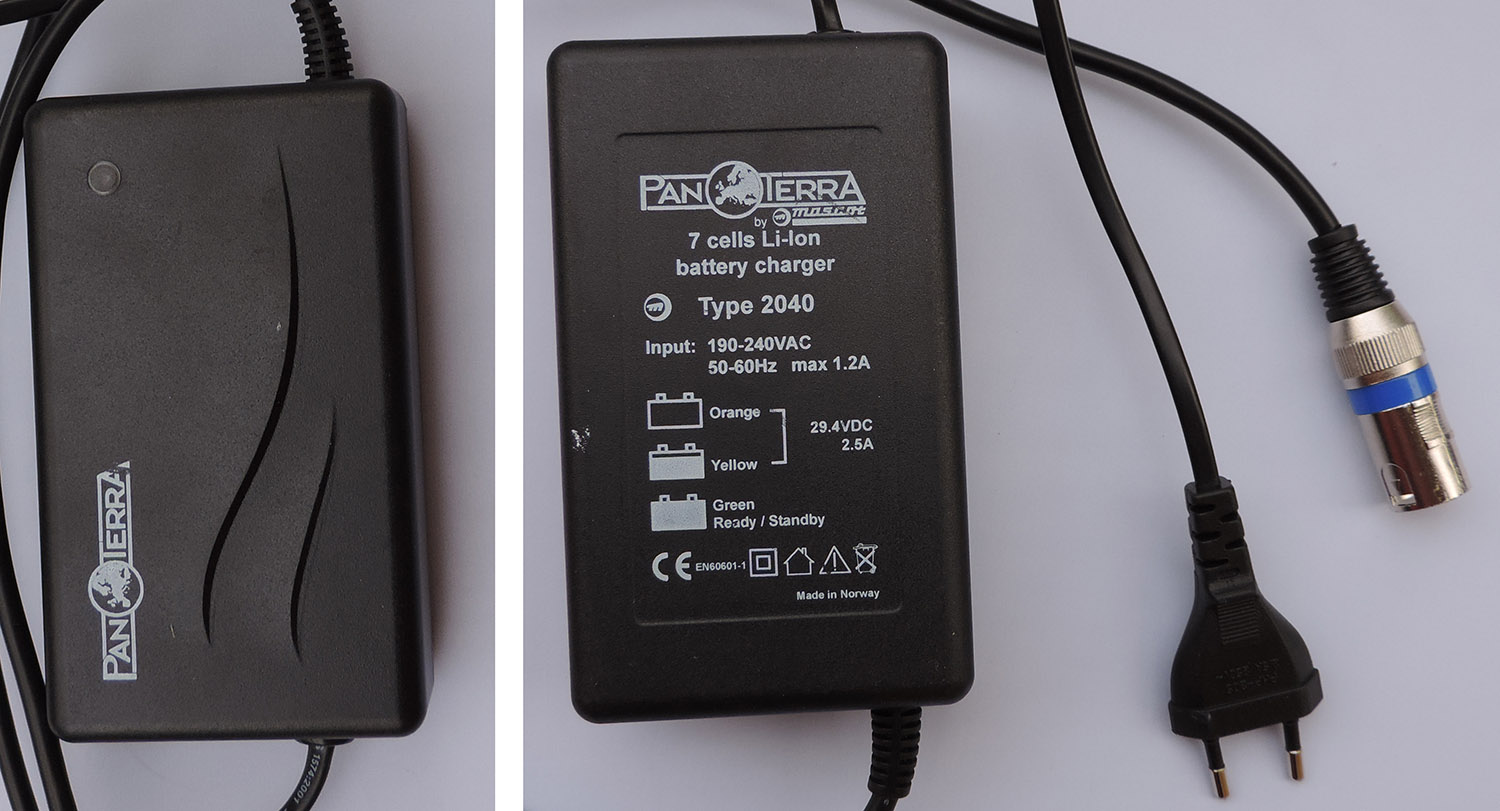 On the charger it is revealed that it is a 7S battery. The LED will also turn yellow when is almost full, a feature lacking in most modern chargers. But is it really made in Norway?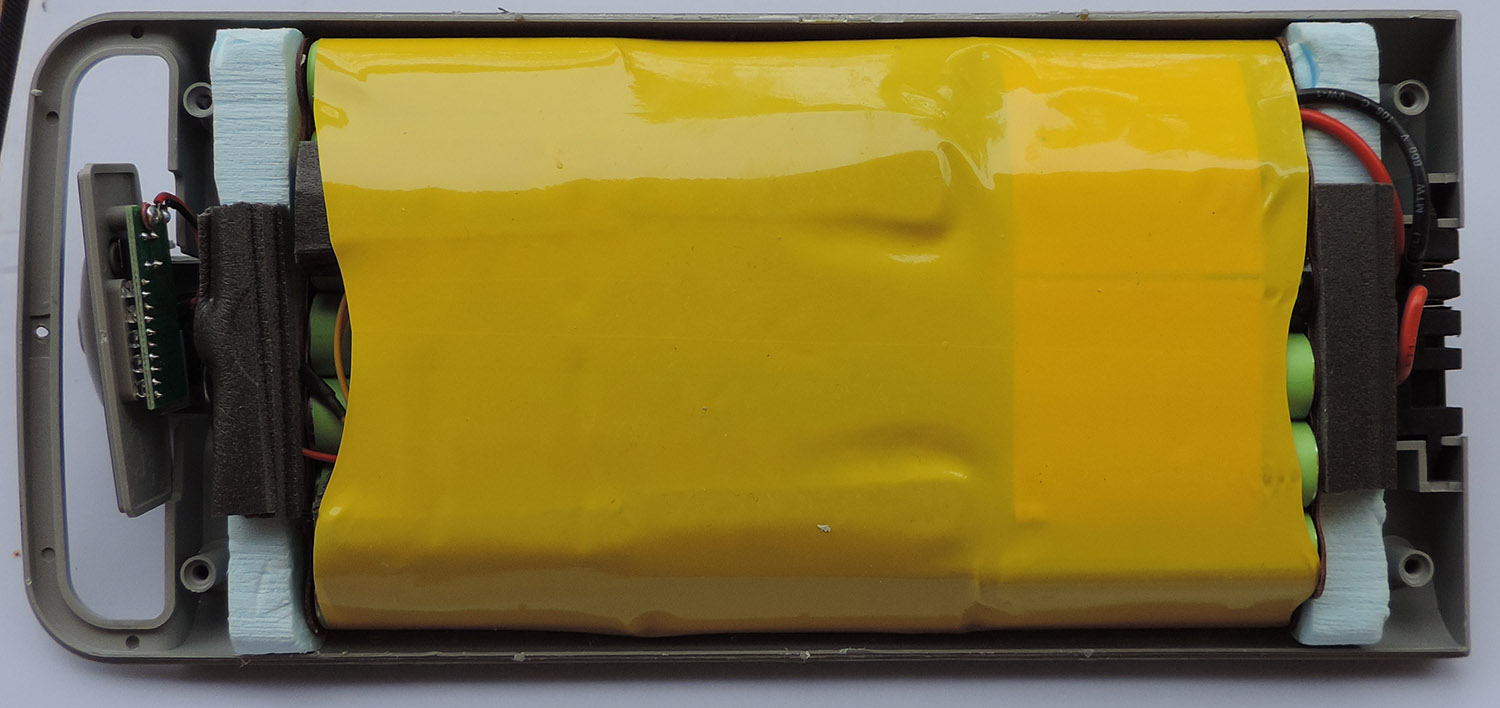 Yellow heat shrink tubing.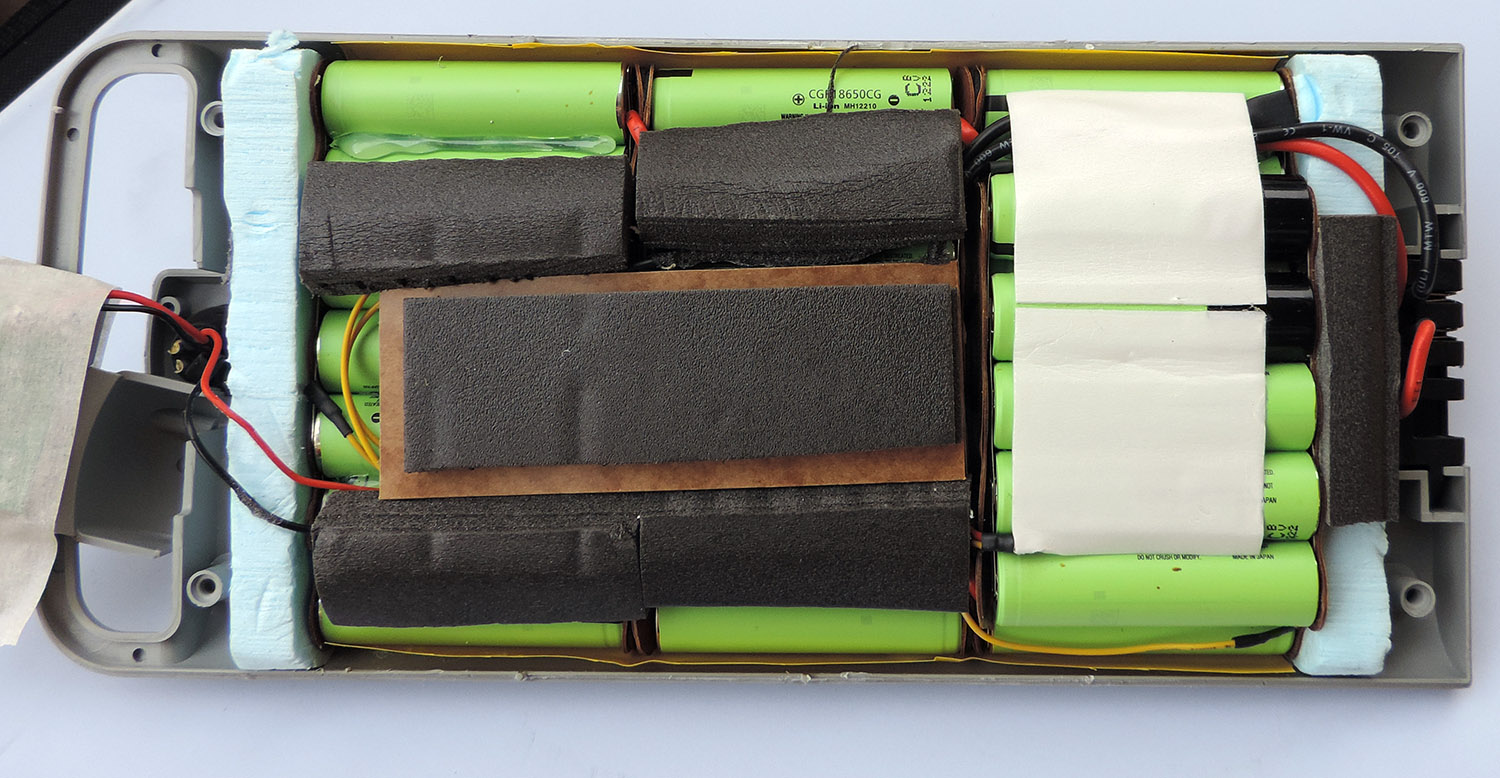 Here we can clearly see that there are green 18650 cells from Panasonic. Dated February 2011.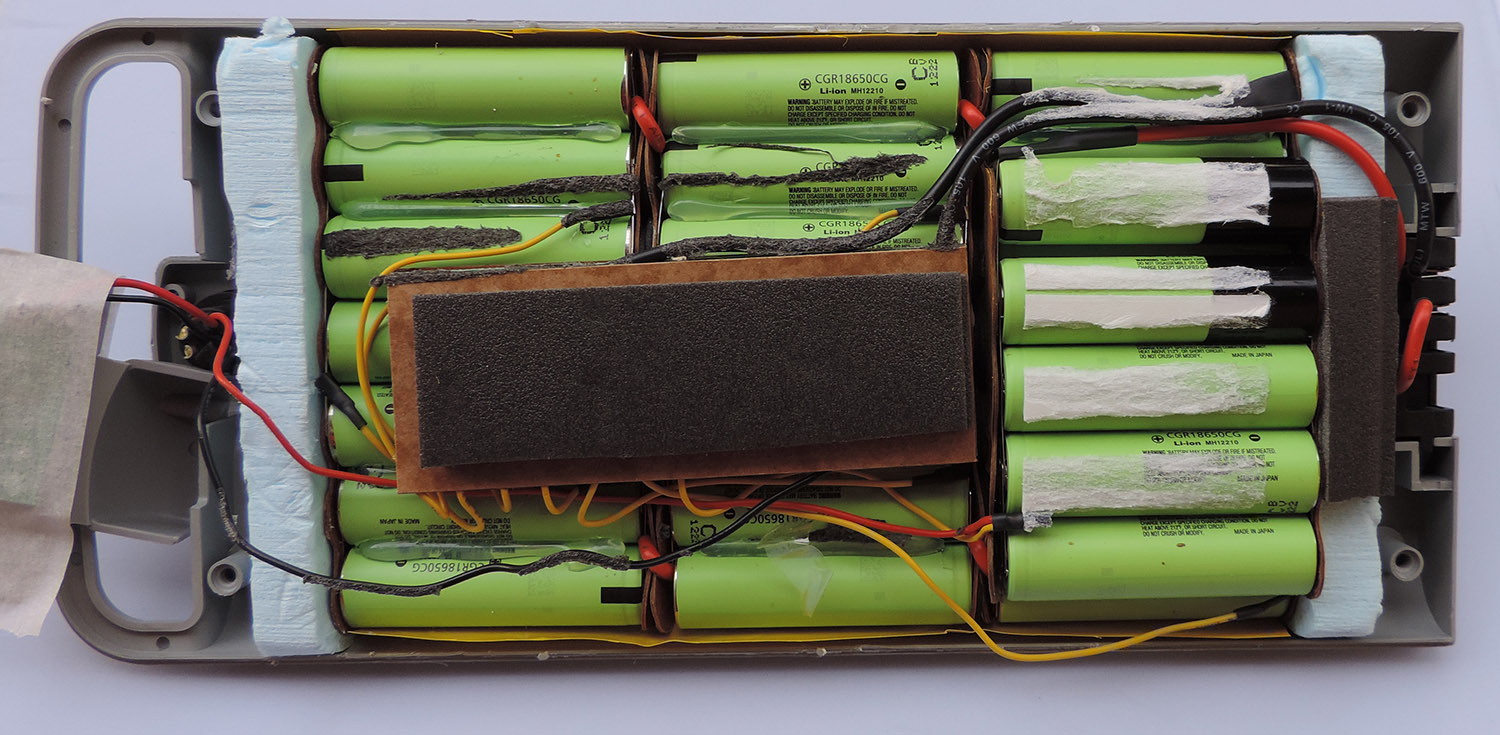 The cells have 2150 mAh each, which is 10750 mah totally, not really 11Ah.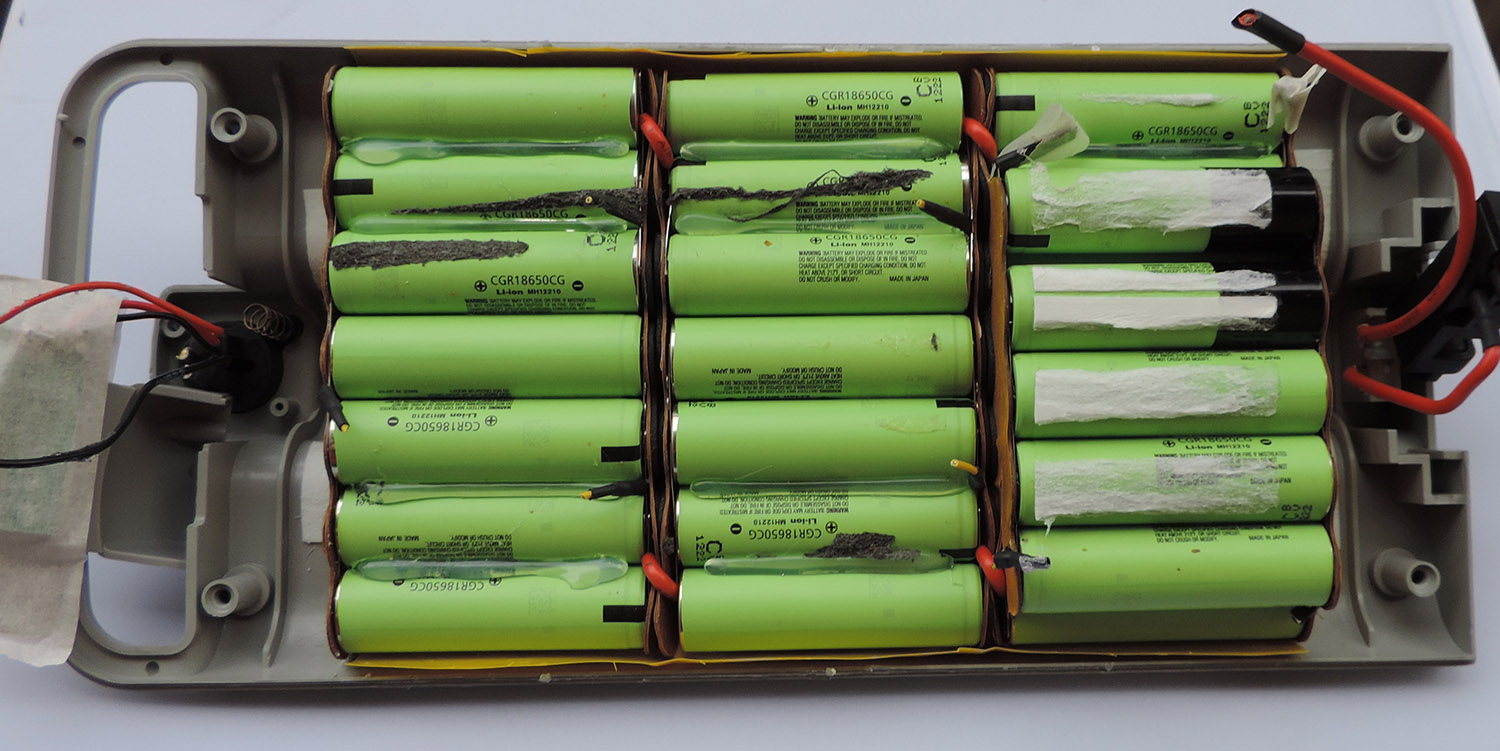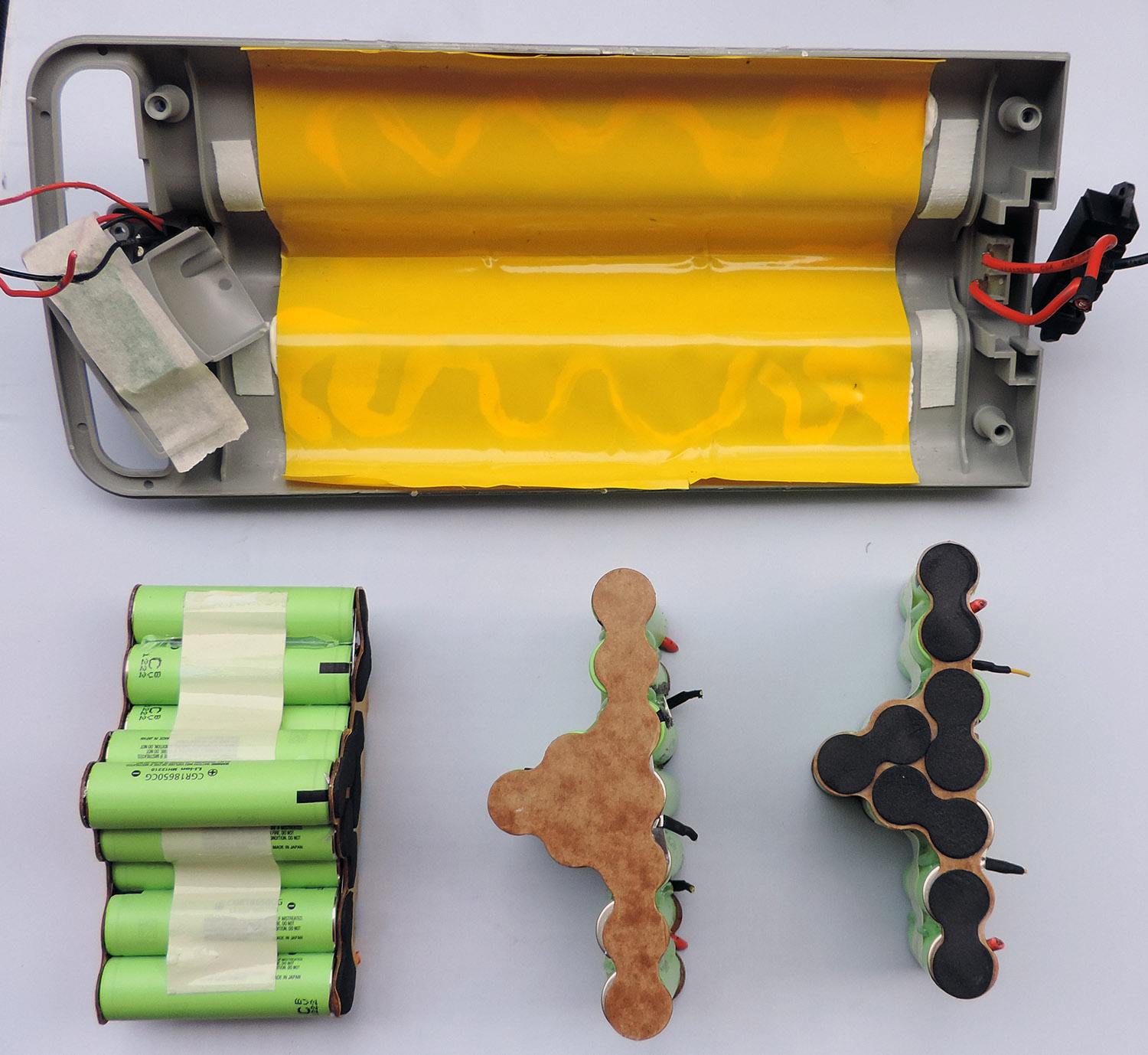 The tape strips on the cells makes them a little tricky to remove, but this is how they look.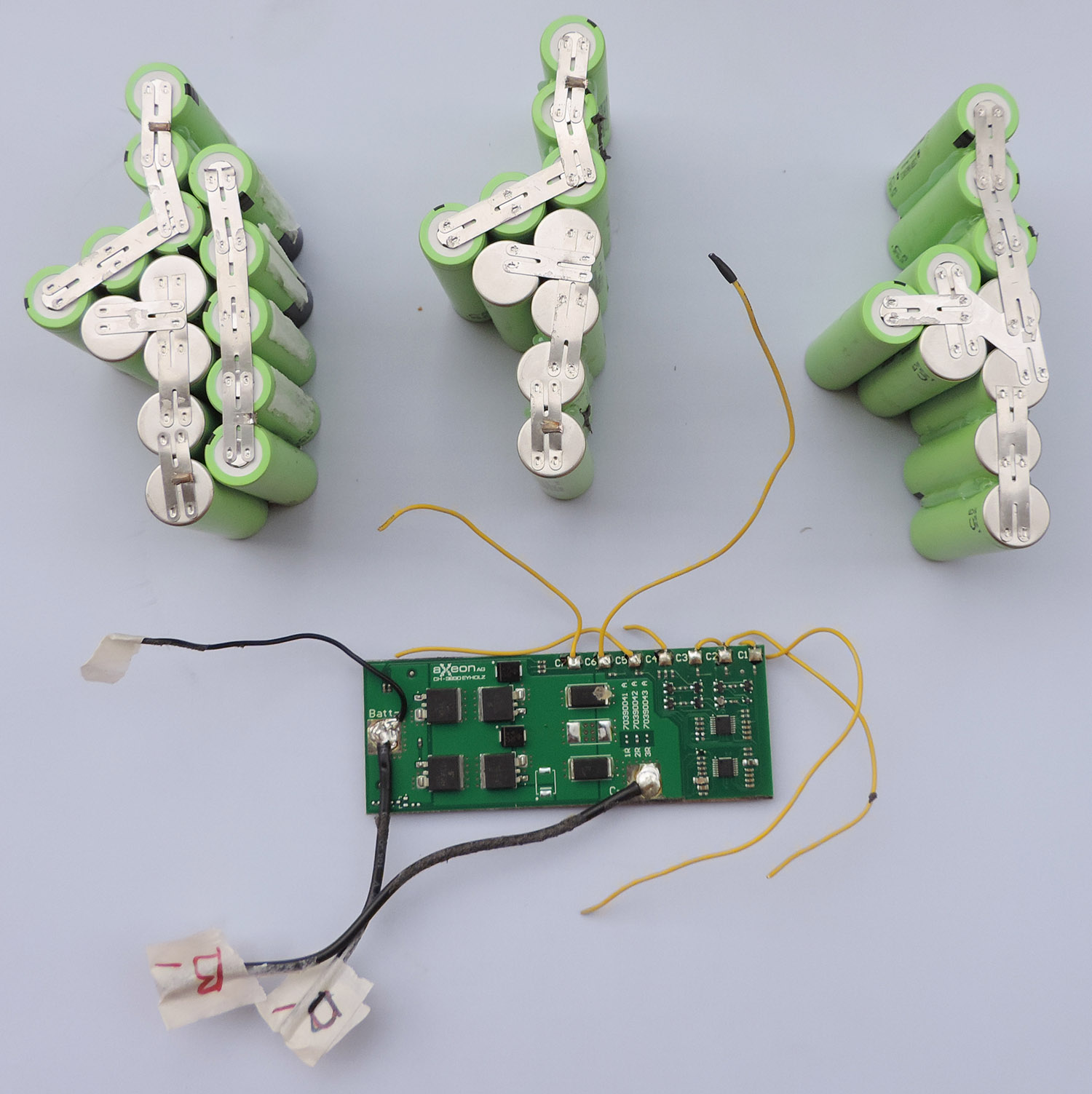 The cells are glued together with strong glue and thick welded nickel plates. This is not something we take apart since it is too much work, so we recycled them. The BMS we can use in the new battery but it has standard connectors so it's easy to switch to a generic. We can replace the cells to both 4P and 5P and get between 11-17ah in the new battery with a price of ca €182-€262 which is probably half the price of what a new PanTerra battery would cost when you could still buy new ones…
Update 2016-11-19: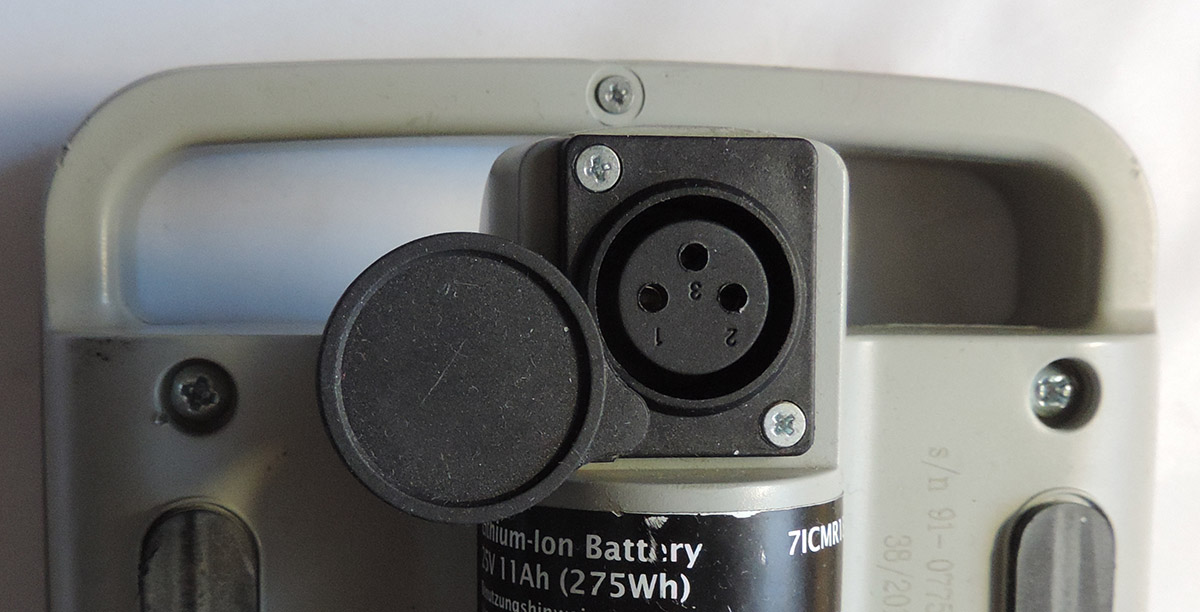 Another Panterra owner lost the charger. Since we don't know which pin is positive and negative (we now know 1 is plus and 4 is negative) ha had to send the whole battery in. Since we dont have 4 pin XLR we exchanged the charging port to the more common 3 pin XLR. A new Panterra charger cost €150 which is absurd! They most likely use 4 pin XLR to make it harder for customers to get cheaper replacements. Let us know if you need help with your PanTerra battery or charger!