Generic rear rack battery
Common with 8fun motors and ebike kits
Voltage 36V (ca 95%, a 24V and 48V is also avavible)
label: E-bike Battery, Li-ion 36V 9000mAh/324Wh
This is one of them most common generic Chinese battery packs. Batterypacks with this case is assembled by a lot of companies but we believe Porta Power is one of the bigger ones dealing with this battery pack and since its totally nameless we call them Porta Power. Shenzhen Tianlihe is another reseller. The inner design has a lot of common with both Promovec and Protanium and we believe the factory behind this case is the same that makes both Promovec and Protanium. However both Promovec and Protanium guards their batteries well and no knockoffs are available for them (yet).
However for this 36V battery there are several 100 ebike companies selling this battery as their own. Its popular with the bafang 8fun motor and also for many ebike kits. 90% of the batteries we have opened had Panasonic cells. A few have had Sanyo, Samsung or chinease cells. The better versions have anti tamper triangle screws while the poorer NuFeng version with Chinese cells, poor BMS and crappy holder have Phillips screwes.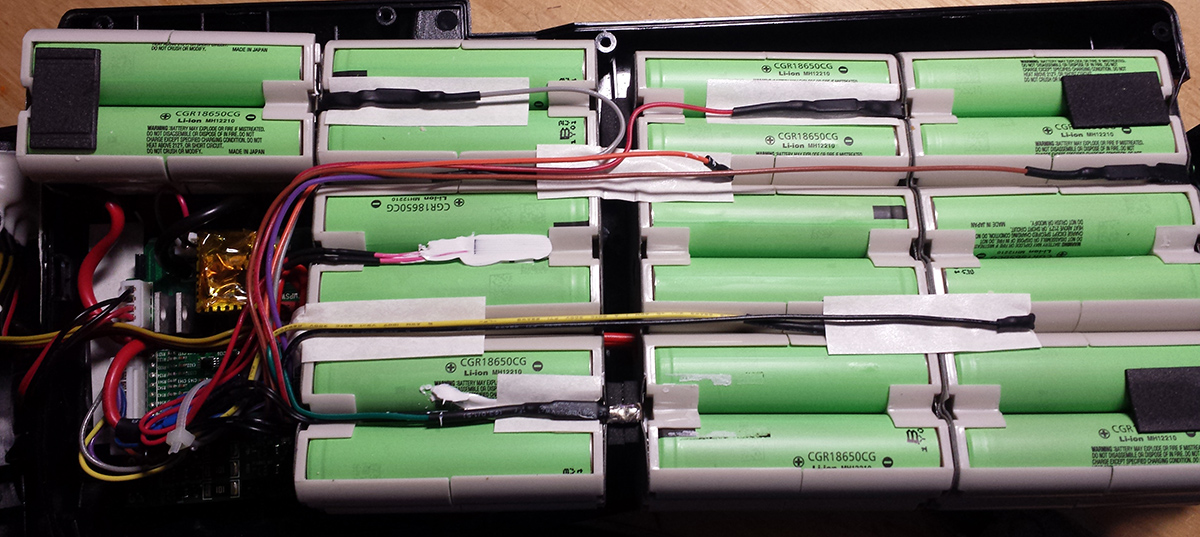 Every case i almost identical. However and important discovery is that is a good idea cut the power to the BMS BEFORE removing the balancing wires since it has happened twice that the BMS refused charging when the balancing wires was removed before the power was cut.
The symbol on the label, a 10 wkth arrows around is a @Recycling code@ for NiCD. Its to help recyclers know what it contaions but in this case the code is all wrong. NiCD has been forbidden in Europe *thesole market for this battery( and the correct number for Lithium are number 12.
More to come.