BMZ Lithium-Ion Batterie 4S9P US-18650 V1
Model: PowaCaddy Freeman ll (FW II Lithium)
Weight: 2034 gram
Chemistry: 4.2V 18650 Sony US18650V cells (1600 mAh)
Setup: 4S9P
Manufactured: n/a
BMS: no BMS (!!)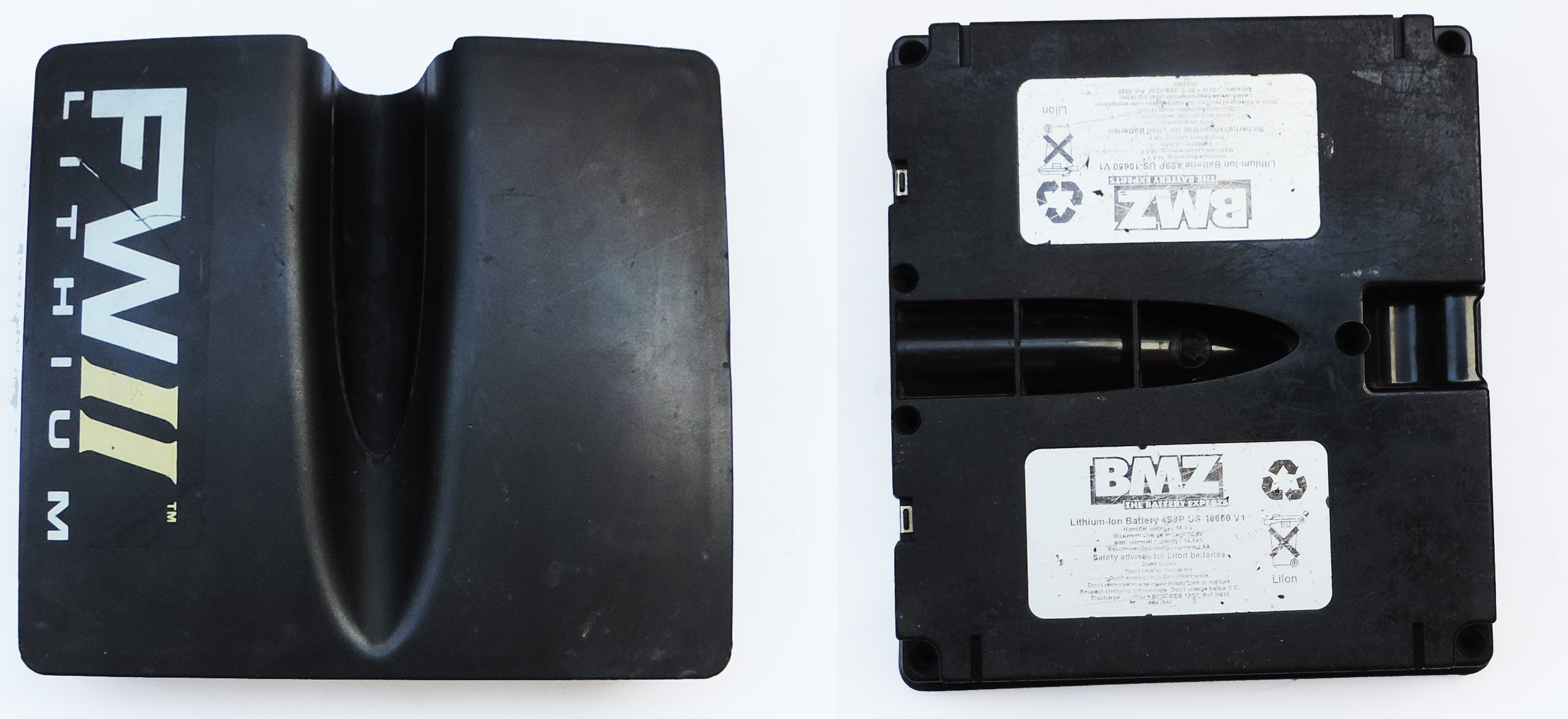 Battery is manufactured by BMZ which is a highly renowned German battery pack manufacturer. The plastic case has a nice design and we can clearly se it has been used MANY times over the years!

The battery + and – minus are both unprotected but separated. Both contacts has large amount of sot and after cleaning the contacts seems to be nickelplated copper.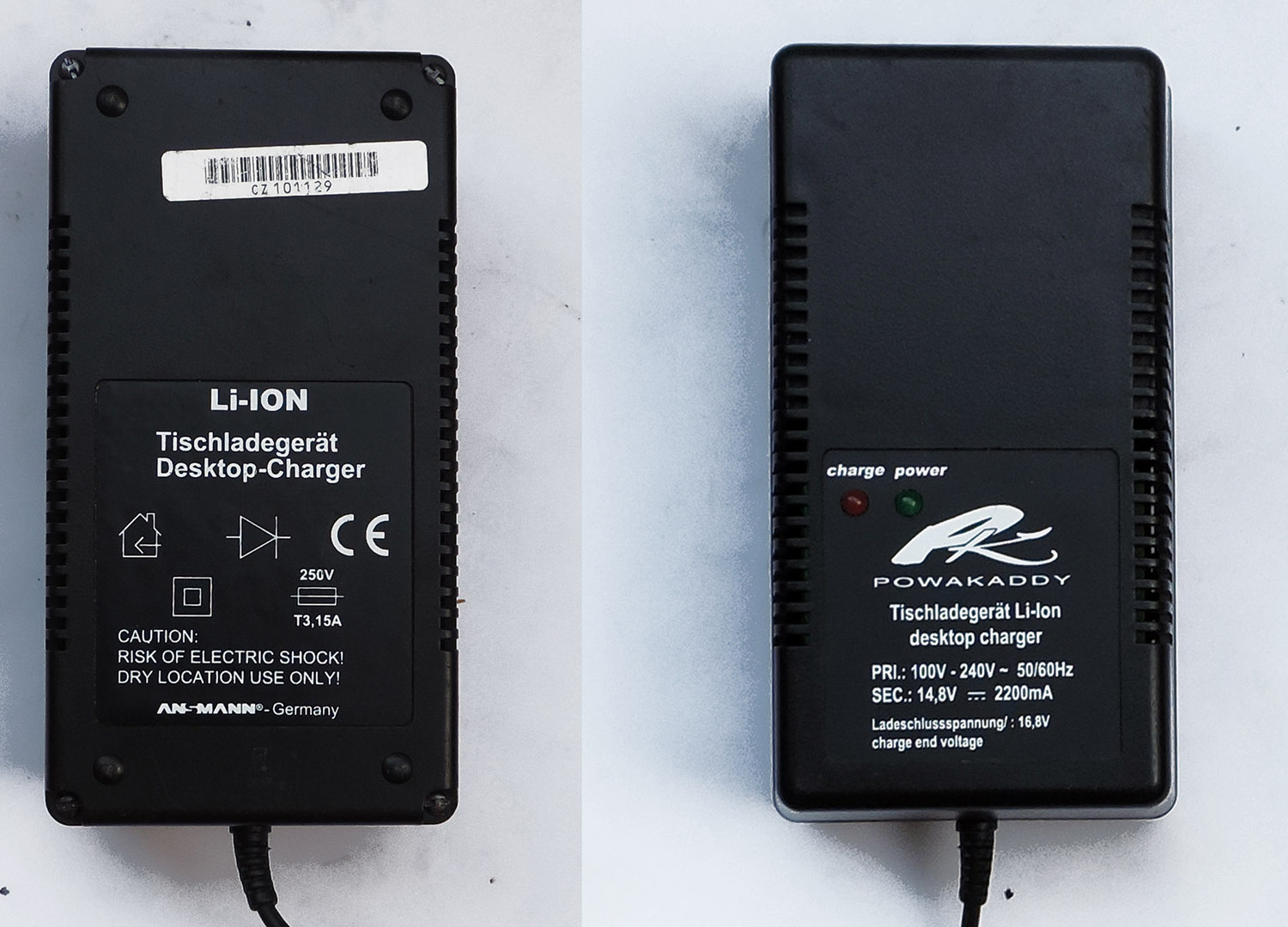 Charger has logos but other then that it is pretty basic.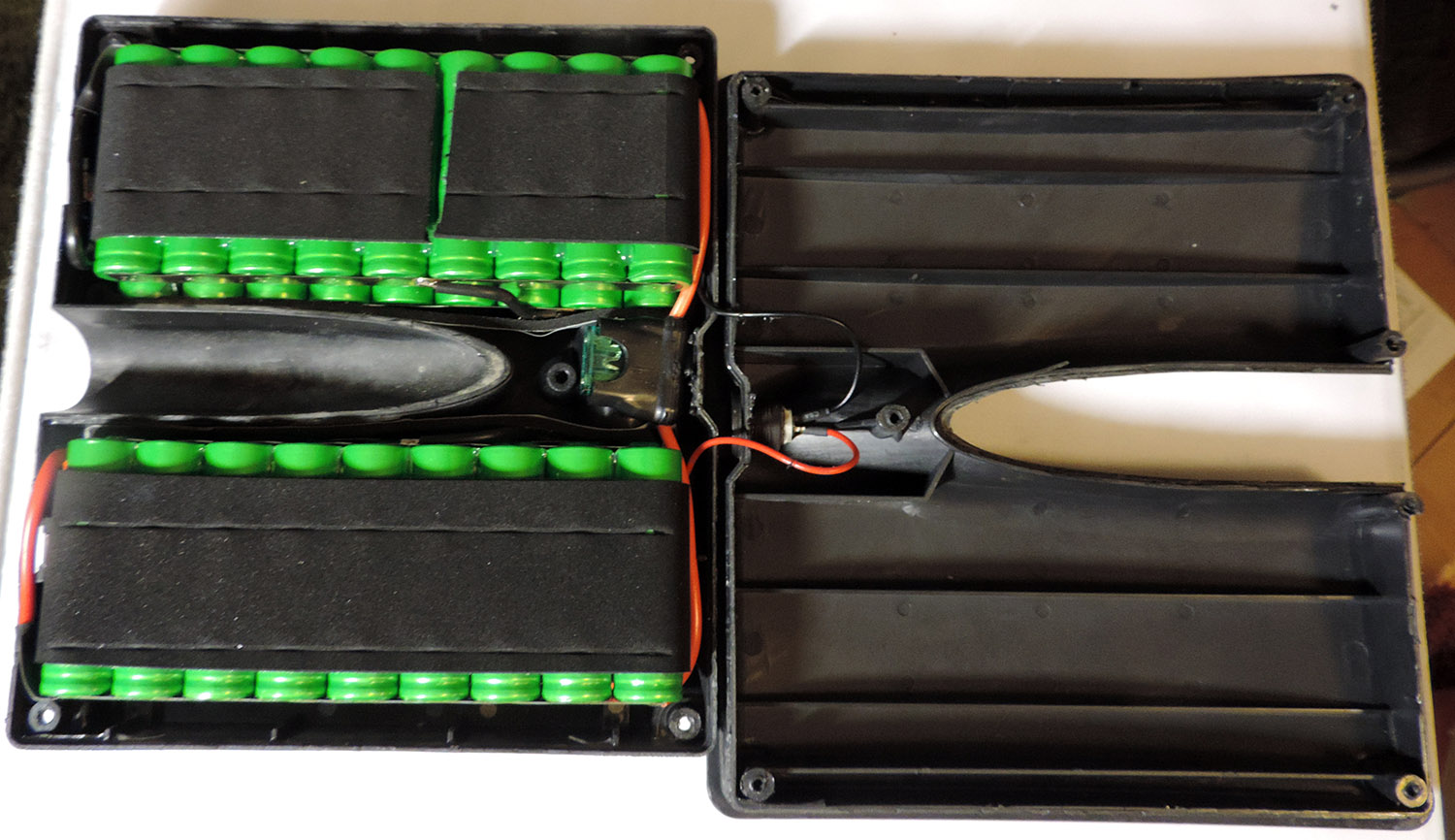 Inside we found Sony 18650 cells. Glued together and spotwelded in two bricks. We where surprised to see there was NO BMS or protection curcuit at all except a 30A fuse! Sure in 2009 building battery packs with 18650 cells where in its infancy but skipping the BMS is never a good idea.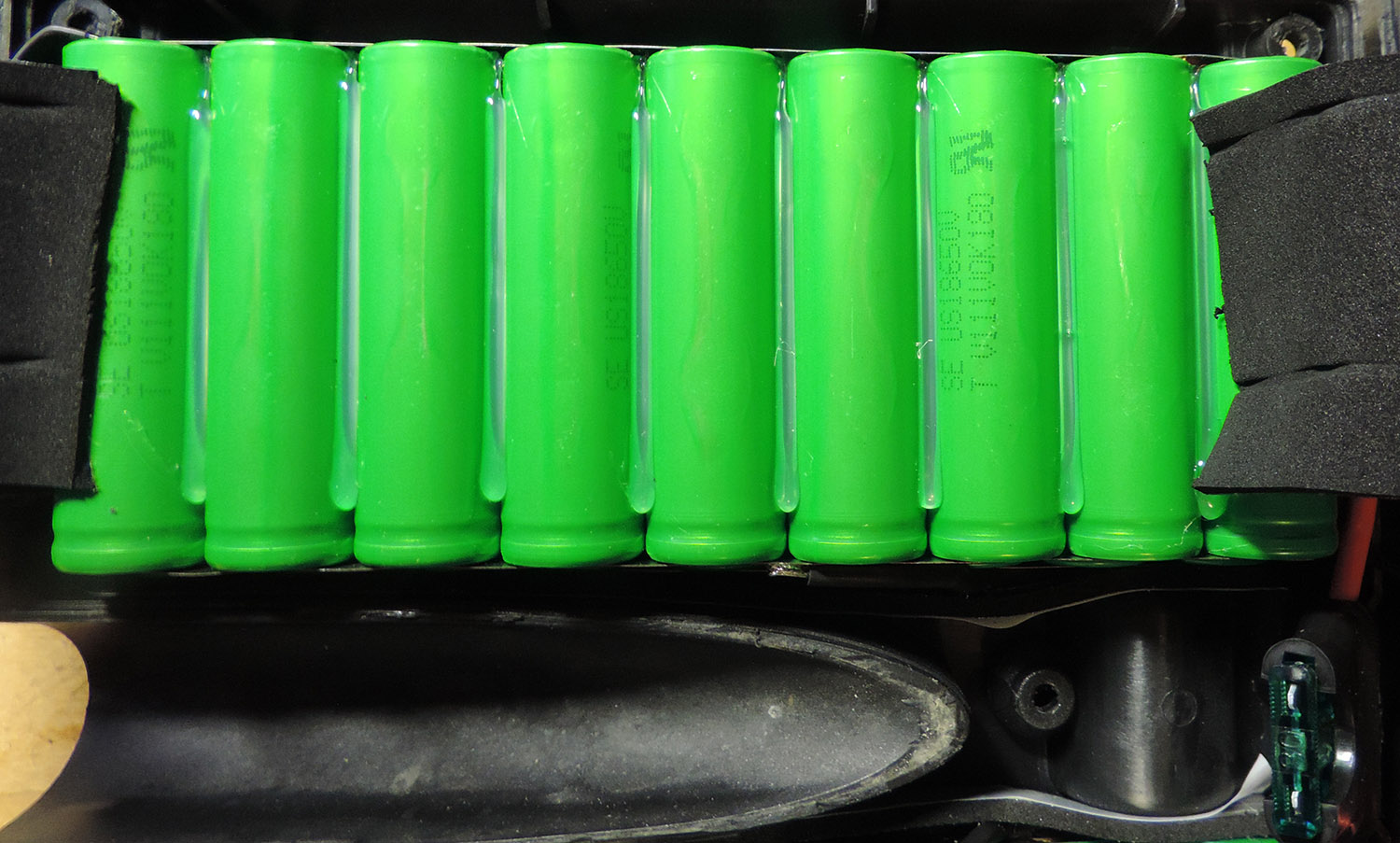 Here we can clearly see the cells are Sony UC18650V. The datecode OK180 tells us they where manufactured 2006-09-18 and this battery was purchased in 2009. The original battery had 14.4Ah in capacity and customer requested our cheapest option which include (4S6P) 24 samsung cells with 15.6Ah in capacity and a new BMS. The battery will be 50% lighter and still have 10% more capacity then when it was brand new.
Update 2017-08-30
This is updated version of the PowaCaddy battery. This was sold in 2014 but in 2017 it did not have enough energy left to finish a 18 hole game. It has a 3 pin anderson connection for the charger and a on/off switch.
The inside i similar but updated. They added a BMS with a temp sensor this time but the cells are chinease and probably why the battery failed long before their 5 year warranty.
more to come….