Qwic Smart Lithium-Ion Battery Pack
Model: 36V/10.4Ah/375Wh BA00040
Weight: 2661 grams
Dimentions: 36*15*5 cm
For ebike: Babboe Big E (Bought early 2017)
Spare battery price 4599 sek  (447€)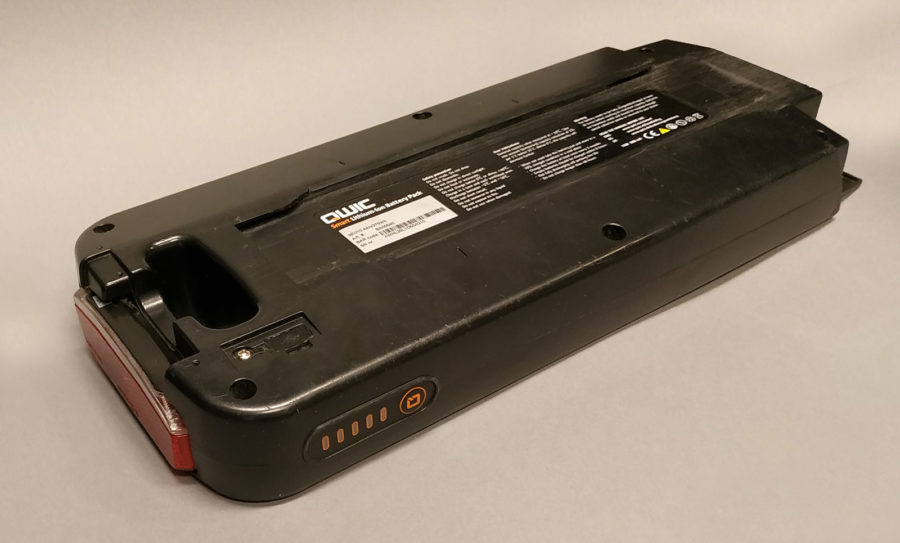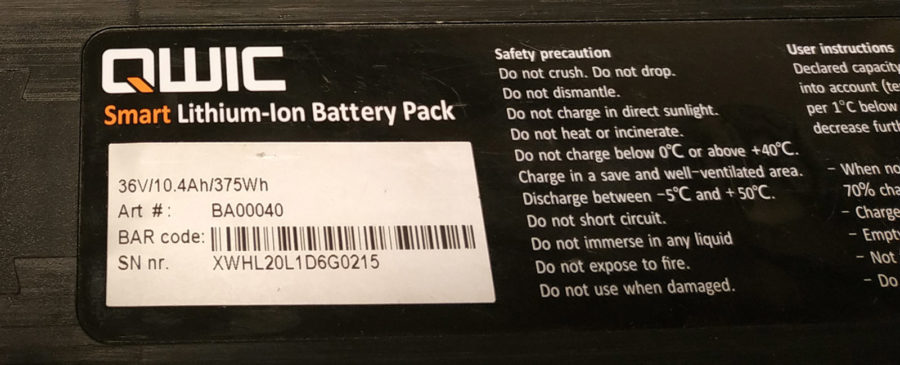 Discharging port similar to that of BionX with "smart" or "antitamper" functions.

Standard charger from Sans with 4 pin XLR. USB port and 5 LED indicator.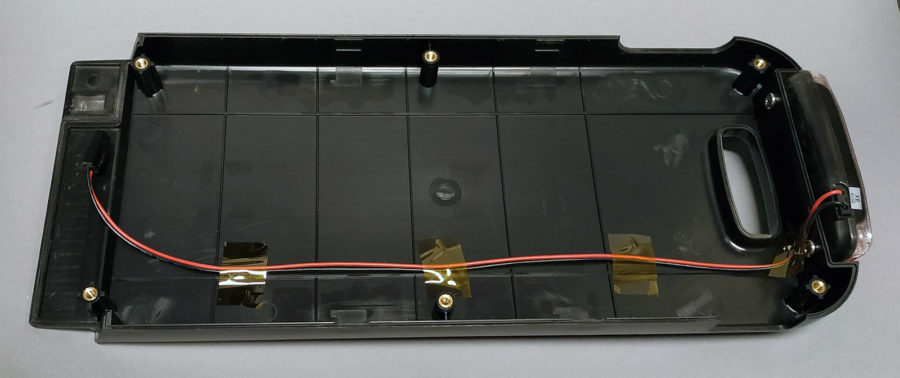 Two of the smaller wires in the discharging port goes through the battery pack and powers the light.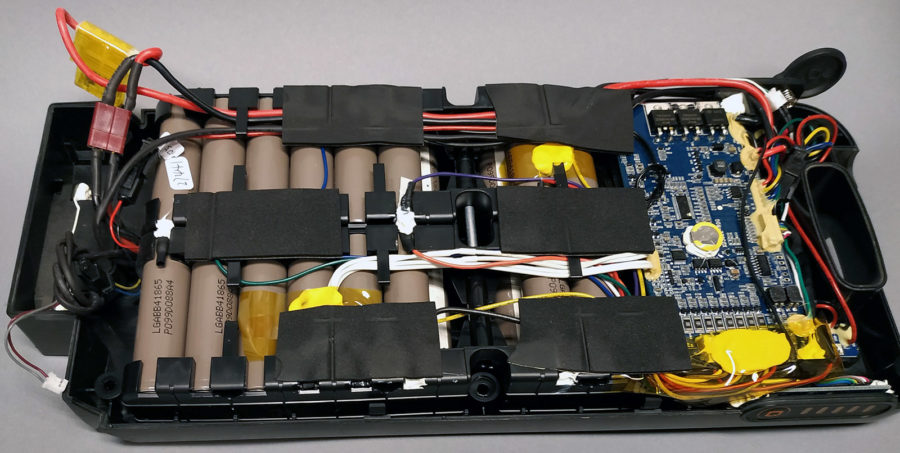 Here it gets messy. The design is so complex and you can se they split the pack in two and there are so many extra wires going everywhere. A real challange to repair

LGABB41865  made in april 2016. 2600mAh each so not top of the line. The customer is already complain about limited distance on his cargobike.
And for some reason it has button cell on board, like why?