Manufacturer: Acetrikes Industrial (Taiwan)
Modell: Acecycles ZL07010-Q
Battery: 24V10Ah
Chemistry: 7*LiPo 4.2V Lithium Ion
weight: ca 2876 gram
Known brands: Sjösala (Sweden), Wisper (UK)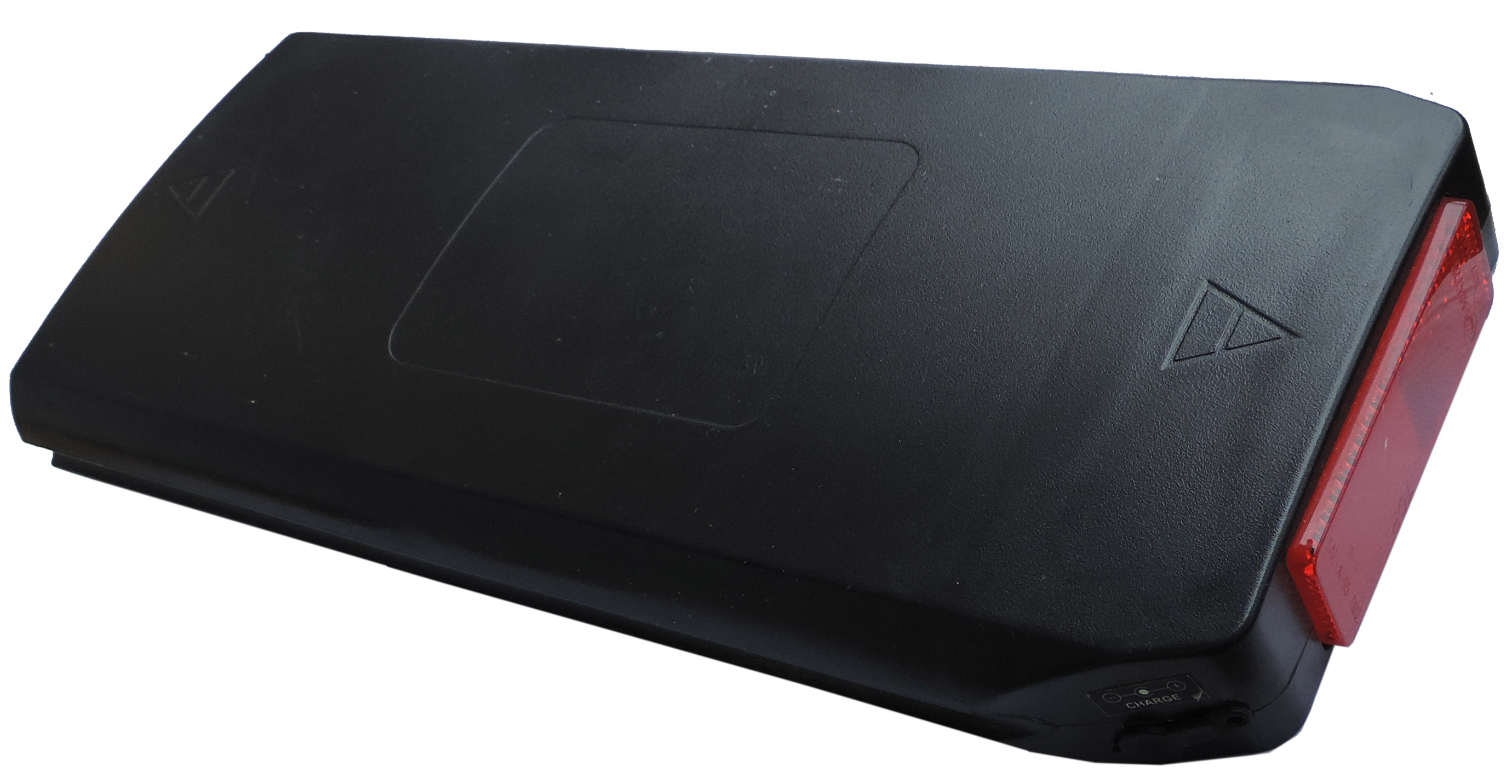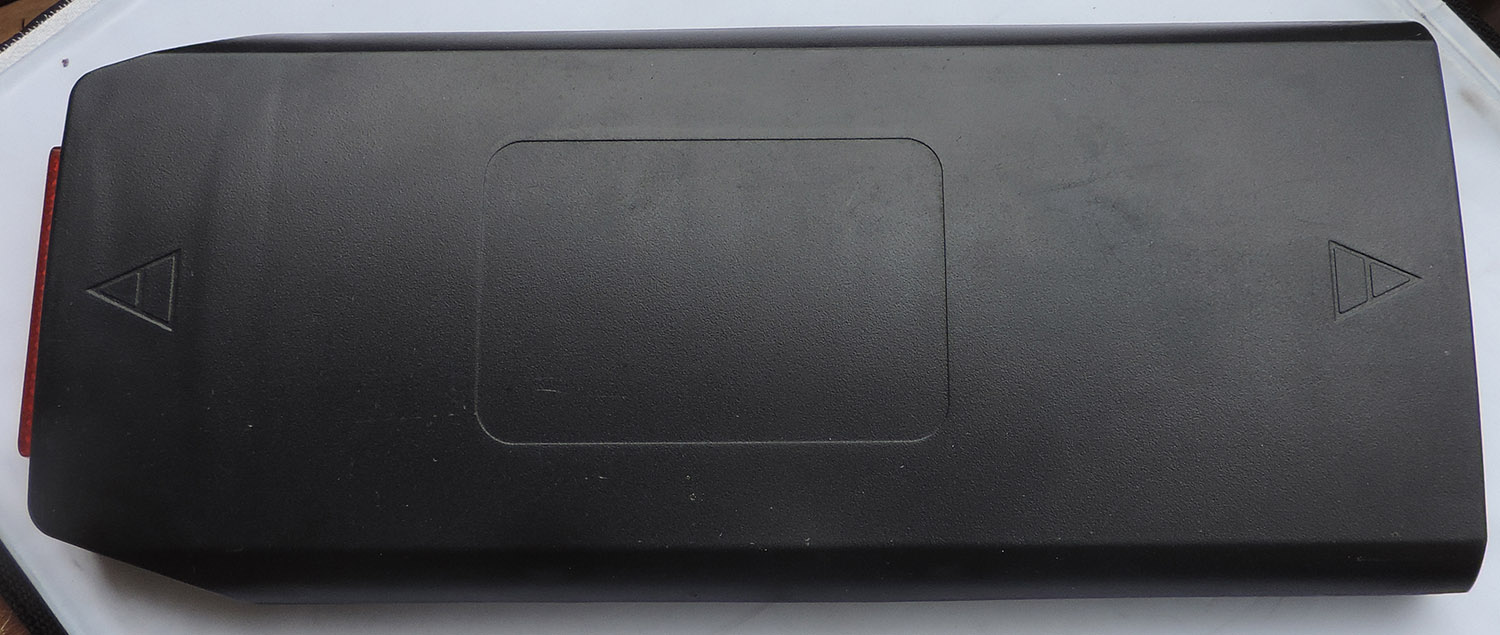 Plastic casing, not much to look at

The datebox on these two batteries indicates they where only manufactured up until 2012. None of them are filled in. The warning labels look identical but on the first they mention that only electricians from Wisper Ltd are allowed to open the batteries. Wisper is a UK company claiming their bikes are "Developed in the UK". In sweden they go under the name Sjösala.

There are 4 pins on the battery but on the inside there are only two wires.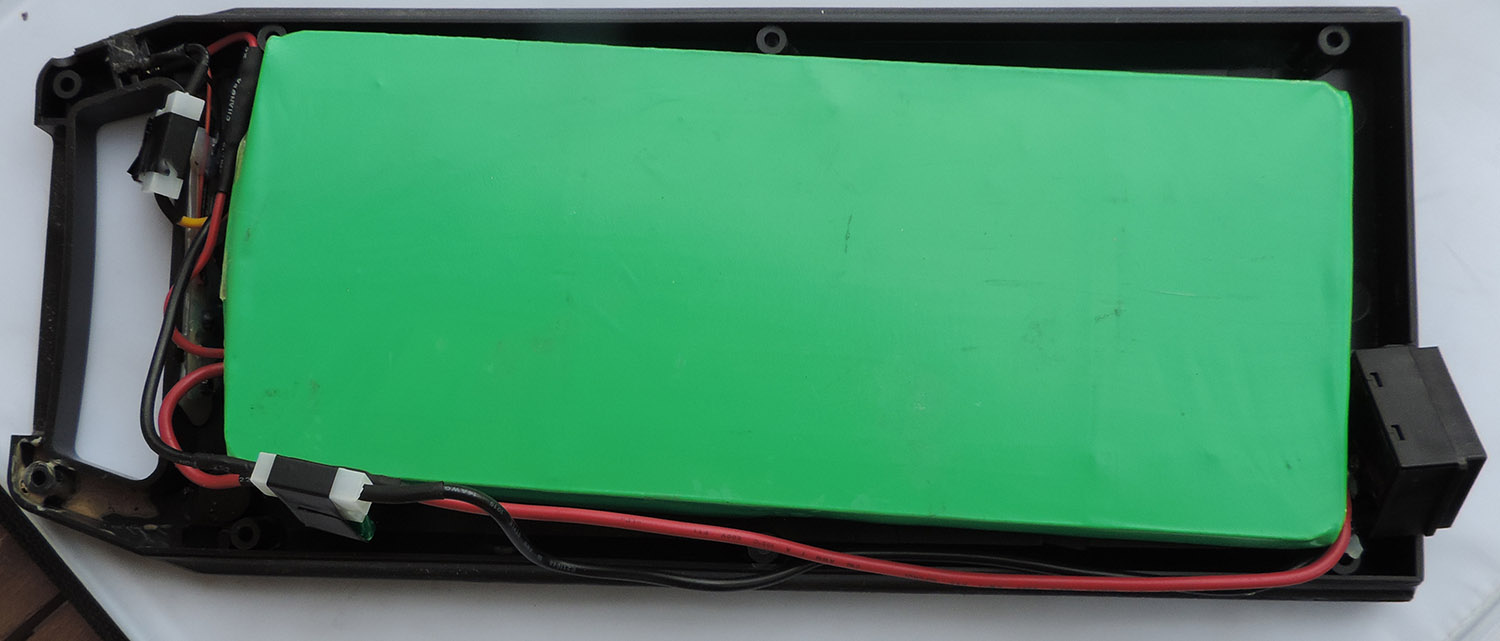 The battery and BMS is encased in green heat shrink with 4 wires coming out.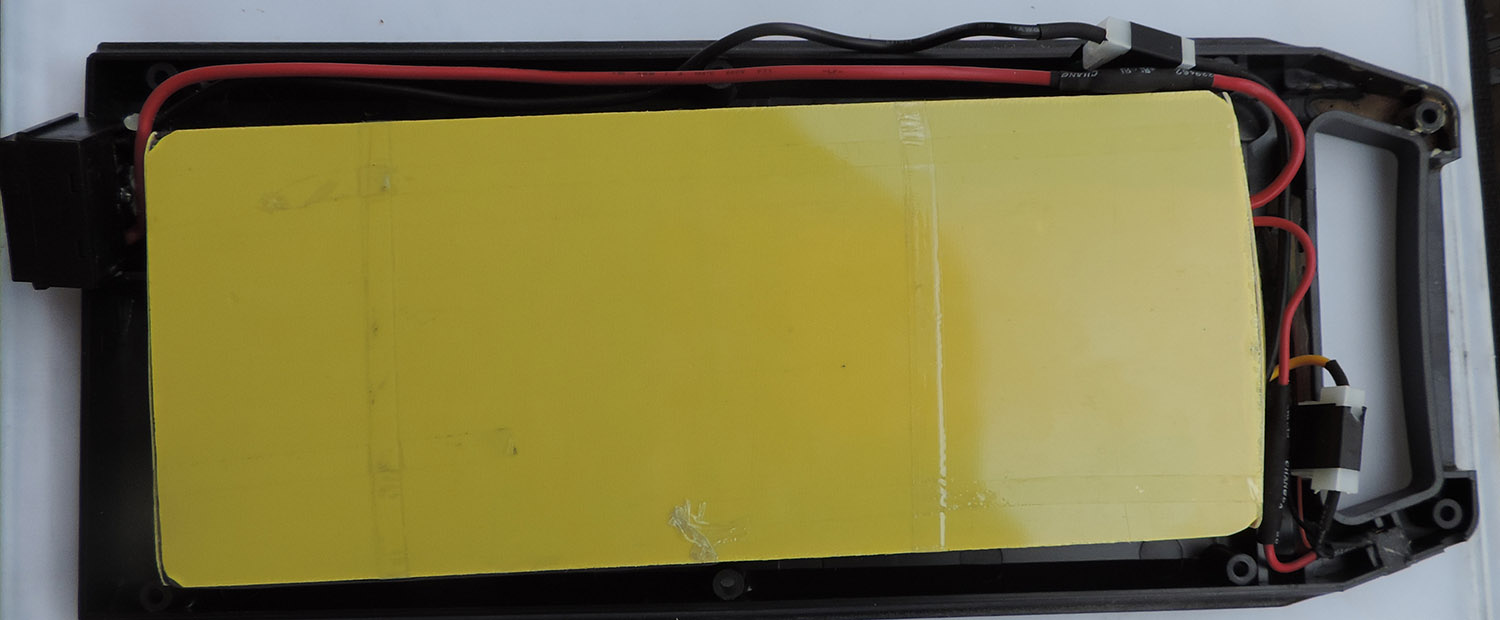 Underneath it has yellow plastic plates on 4 out of 6 sides.

091223 in the number we think is the manufacturing date of the battery. All we know is that it was bought second hand in 2013 so we cant confirm this.


Here we see 7 Lipo bags that in series make 24V. They are quite swollen, they have expanded 7mm making the battery 17% larger.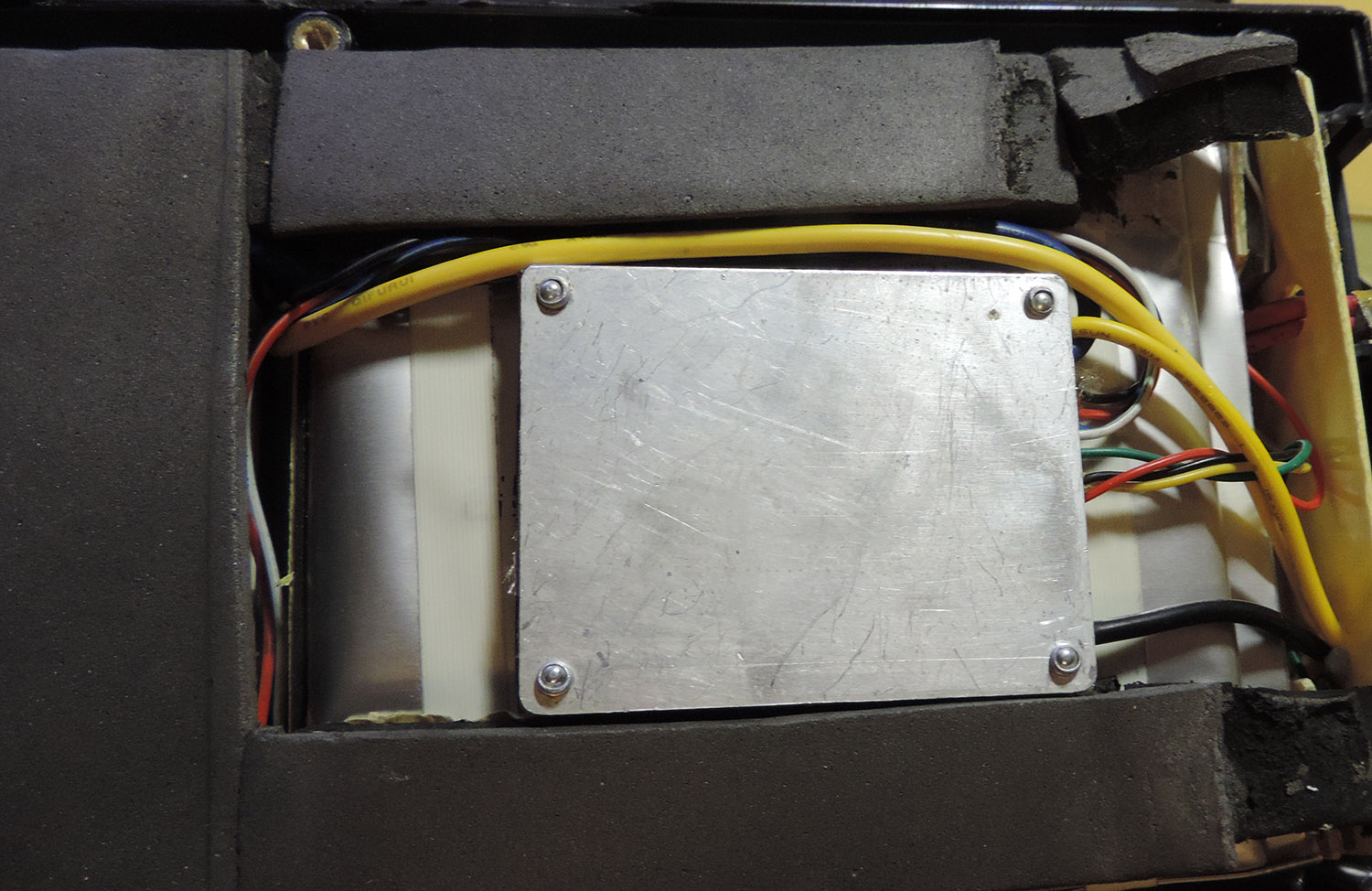 The BMS.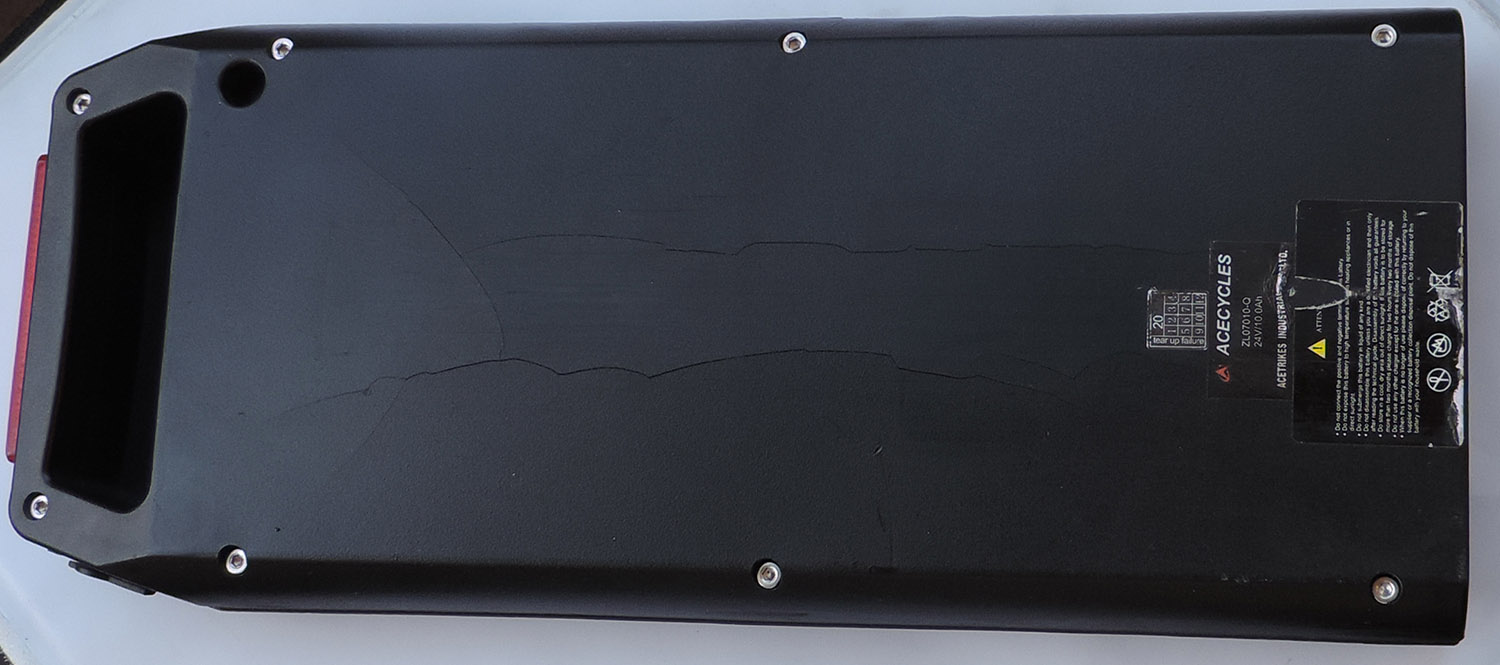 The swollen cells have expanded quite rapidly recently and cracked the case on both sides.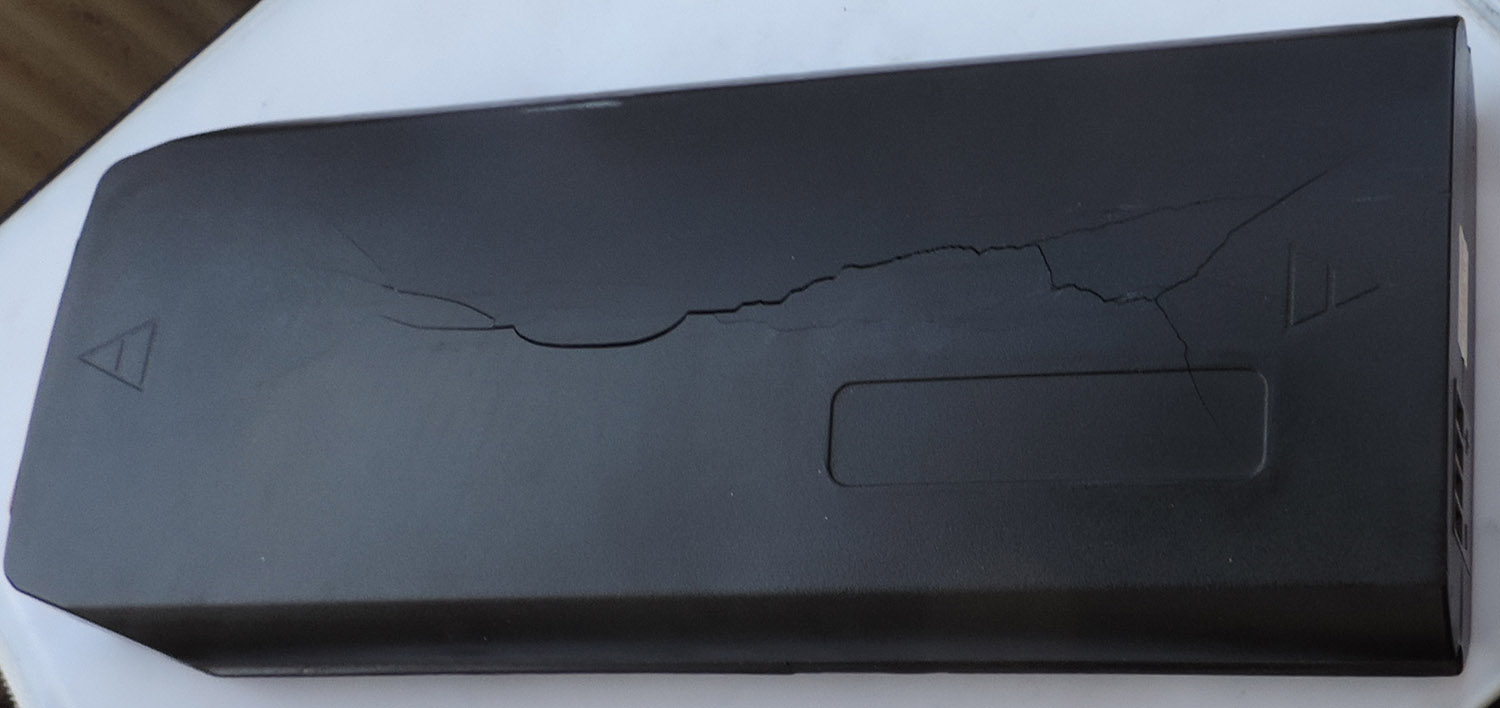 It looks like its ready for the trash BUT when we removed the swollen battery and removed the pressure on the case the cracks almost disappeared!

For some reason this battery had a Panterra charger.
We can actually fit up to 42 modern cells in this case doubling the capacity of the battery to 24V20.5Ah.