German battery brand that in sweden is most associated with Crescent ca 2009-2012. A version of Batavus has also used this battery (in grey) and from the TranzX webpage brands like Currie, Intersport, E-Fly, LaPierre, Raleigh, Sparta, Victoria and Winora has used TranzX batteries. Batteries are manufactured in china and the company behind the brand JD Components has developed bike and scooter parts in china since 1986. They most likely also made the motor and electric system on the bikes with TranzX.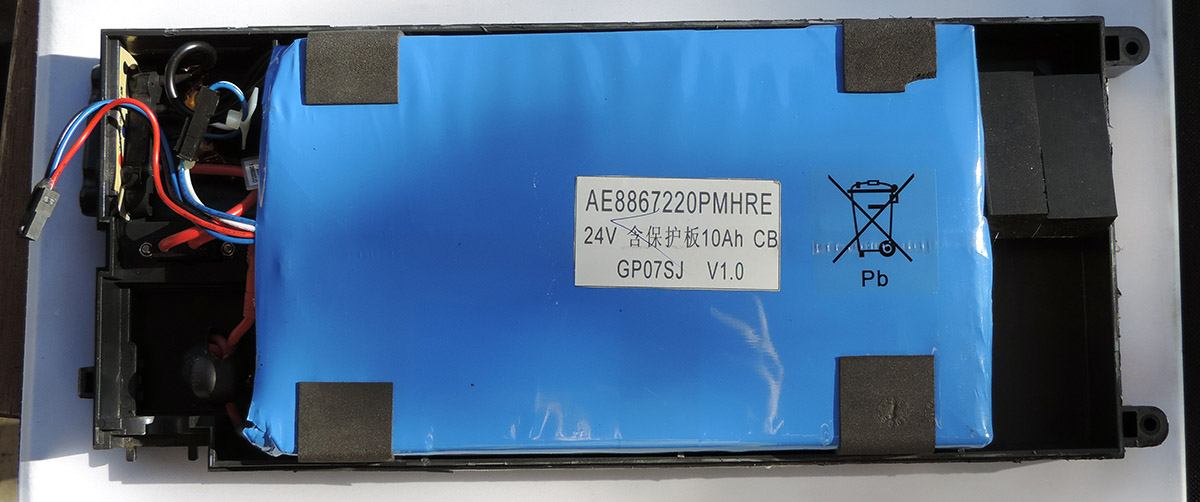 The batteries are very well made almost and identical on the inside. But we have noticed some differences. The chinease letters are a cute tell they are made in china! Also stuff like Pb (lead Acid) battery stickers makes it old and outdated.

They are glued together and not meant to ever be opened. A lot of brute force is needed to open and only BionX and Boosted batteries are harder to get inside of. Scratch that. Segways are the leader in the DONT-EVEN-THINK-OF-OPENING-OUR-BATTERY-PUNK category! TranzX is childsplay…

The system is quite different from generic chinease batteries and most odd is the big knot on the positive wire. Its actually a EMI Filter meant to block out interference, however NO other batteriers we know of have had anything slimmar so it might be overkill. They clearly dont want anyone using of brand chargers so it has 4 pins with the 3-4 being a signal stopping the charge in any other charger is used. You have to pay about 1500 sek ($180/€150) for a spare charger so that is clearly worth the extra money, for them that is. If you want to use a fast charger or another charger you can easily replace the BMS with a generic one. The only thing vital on the BMS are two temp sensors  (white/blue wire) that read 0V that you wont be able to connect again. There is also an extra balancing wire if you want too check the individual cells voltages. However there are good quality lipos and we have not seen any voltage variation or dead cells, just low capacity. But some are swollen.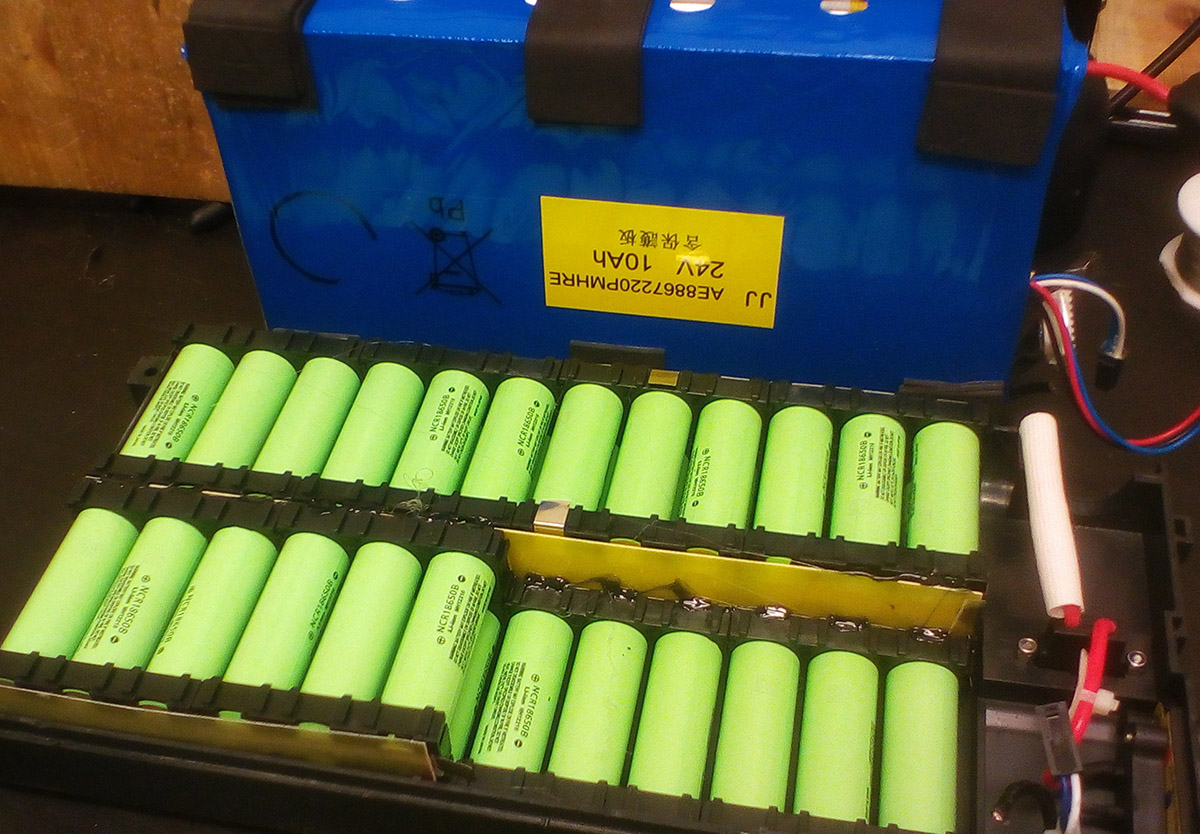 However Crescent dropped the brand in 2012 and went with Chinease manufacturer Phylion Battery, they where probably a lot cheaper. As you can se on the Yellow sticker, the battery might in fact be made by chinease manufacturer AE Battery. We get a lot of TranxZ batteries and we can easily upgrade them to twice the capacity.

In some cases we can also add a pretty exact capacity meter thats backlit and displays voltage and percent.