manufacturer: Yoku
model: YK3613ZDDR4
cells: Samsung SDI ICR18650-26F
capacity: 36V 13Ah (468Wh)
price: ca €550
weight: ca 3287 gram
This battery is located on most Bakfiets cargo bikes and are available in both 36V and 24V, however they have similar capabilities. The battery is very well made according to us.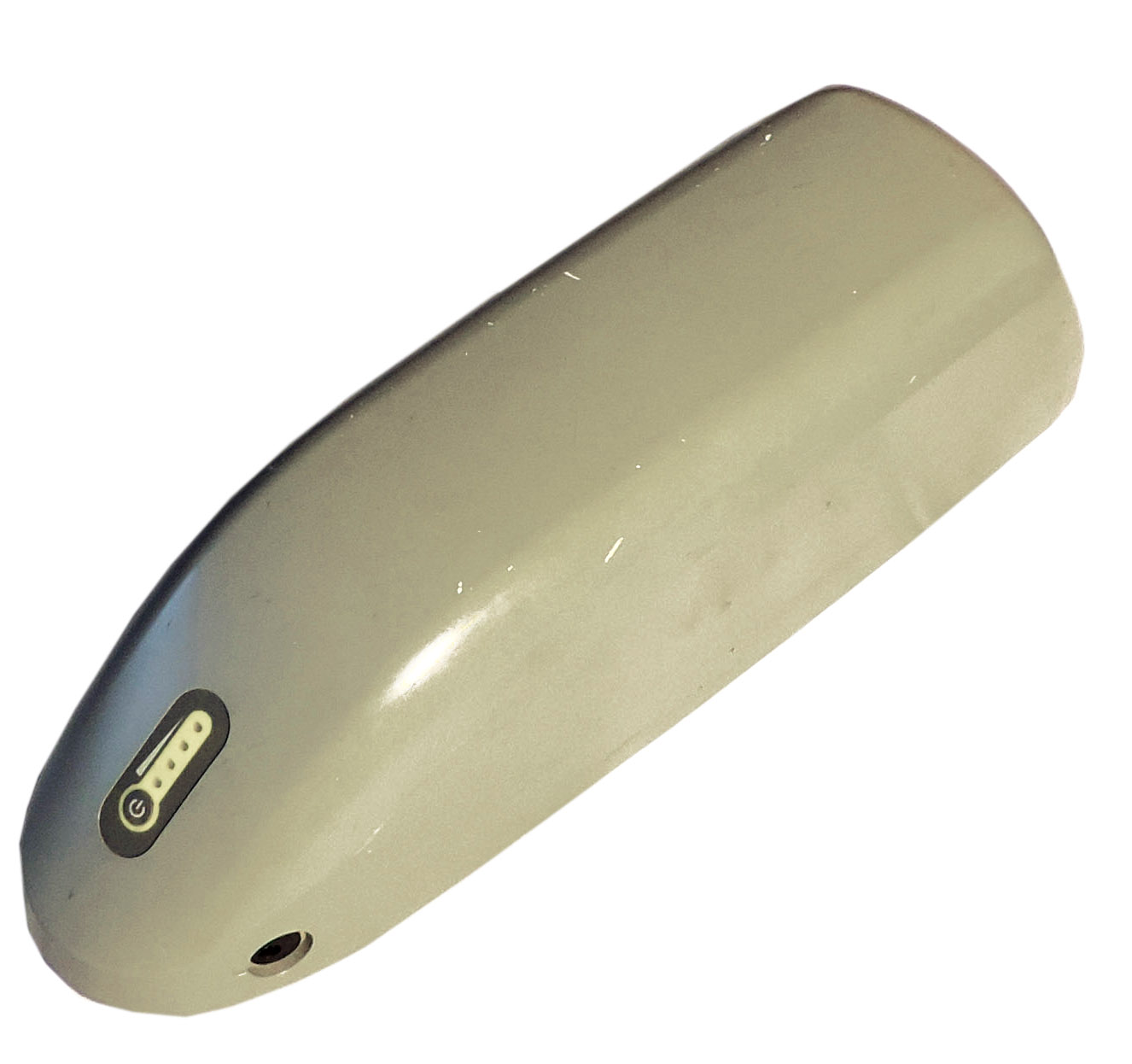 This type is the a so-called dolphin battery that usually sits in the frame but on this electric bike is sits in the cargo box.

In this configuration, there is as much as 5P, five 18650 cells in parallel, which is an unusually high number. Almost every ebike battery has 4P. This battery is also available in 24V and when we believe it is instead 7S and 7P which becomes 49 cells instead of 50 like this.
The battery bracket is specially manufactured for this battery. Apparently in ABS plastic and here we also have the configuration.
The inside is simple and compact. From BMS to Power is also 4 additional contacts. The red is 5V and the black GND. The others are unknown but may be to lights.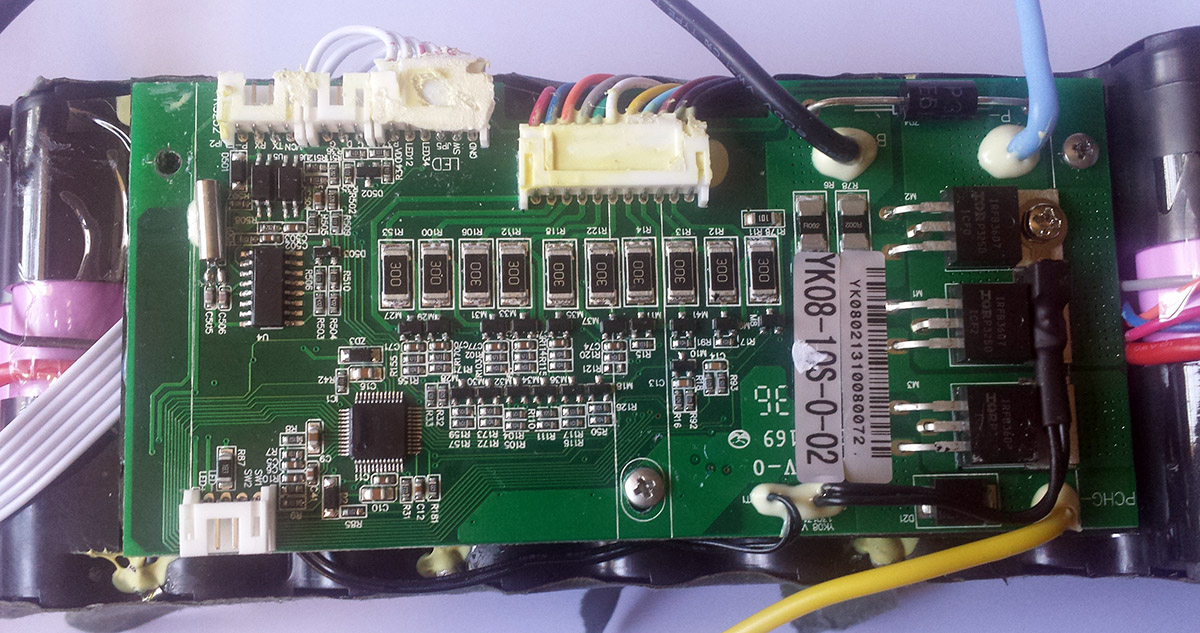 The BMS controls the negative contacts and has 3 mosfets. More is probably not necessary since it's lots of air around the battery inside the box. It also has two additional contact connections that are not used. It is probably for LED lighting. Here we also see a temp sensor. Probably a low temperature that turns the battery of at negative degrees.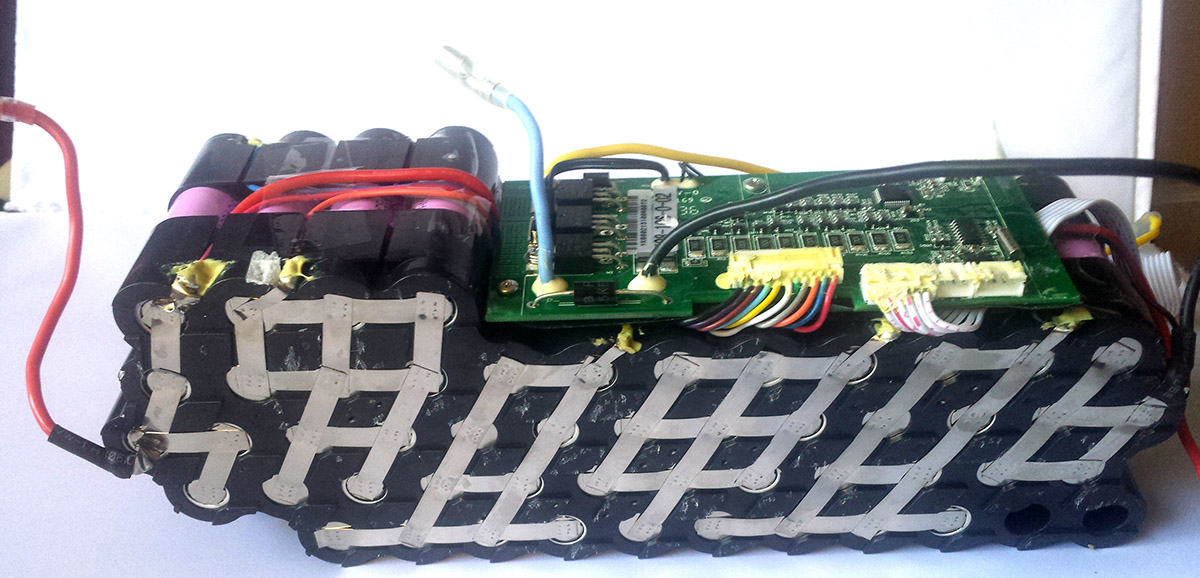 A well-made battery that was relatively easy to work with. This we could even upgrade to 50 Panasonic cells. This meant that the battery was 36V17Ah and 612Wh which becomes one of the most sustainable ebike batteries in Sweden.
BMS replacement and generic 36V pack?
I asked a user with a damaged/dead battery to check the port that connects the battery and we found out they are NOT using the extra 6 pins! So you can easily replace the BMS or connect ANY 36V batterypack!