Battery bro was an inspiration when i first started building battery packs. Both their extensive information about cells but also their in depth blog. However something happened in 2016….
September 10 2014 they posted their first blog post and April 28 2016 they posted their last. This was now 2 years ago! Nothing new since then! I've tried contacting them several times but no one answer at their email at support@batterybro.com ! The last response i got on that adress was from Mike@Battery Bro 2016-03-18 after that the email turned more or less into a "noreply" email. Also no response at all at their "Contact us" form! At the same time their facebook, instagram, google+ and twitter died as well. How ever a few post on their facebook has surfaces during 2016 and 2017 and even a few in 2018.
September 2016 i posted "What has happened to Battery Bro (batterybro.com)?" at endless-sphere but all i got was a response from spinningmagnets saying he might be busy with his dayjob since the site is only a hobby.
I've tried to find anything at all about the company and the people behind but almost nothing is know! Their website is stripped clean for any company info! The phonenumber (888) 478-6874 is no listed anywhere. The 888 means its toll free number so you cant find out what state they are in. From an 2017 post on endless sphere hypertoric_amplituhedron tells us that Mike is Michael Hogan and that is the first piece of info at all about the company i have found.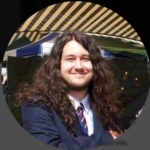 The only mention on google with both Michael Hogan and batterbro is a linkedin page which i cant access but it says battery bro was started in 2014 and he lives in Shenzhen, Guangdong, China. And also a small image. (Turns out this was actually Anton Doos linkedin). He is now working for Voltaplex Energy in Hong Kong as of january 2017.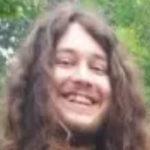 Digging even deeper i found a post on zoominfo naming Anton Doos as cofounder.  Which also co-founded the app "JohnnyAppl".  On the indiegogo campaing for the app the name Anton Doos is named again but the image is extremly similar to that of the linkedin profile. This claims he is from Chicago but is now living in Asia.
Here we also found a profile for Michael Hogan and finally a real image of him and also a link to his (blank) facebook page.
Back to voltaplex, they are from Hong Kong, the same place where batterybro ships from. They sell basically the same cells as each other with a few exceptions. Both have a tollfree american 888 number. "Voltaplex Energy is a US company, incorporated in Chicago, Illinois. Our mailing and marketing office is located in Hong Kong." Does that sound like battery bros "We are an American team in Hong Kong"???

Now we also have an adress! They work of the 21/F (21st floor) CMA Bld (Chinese Manufacturers Assoc. Building) i hong kong. Still not a single name is mentioned but there are some images suggesting all workers are Chinese and are building small battery pack. This is however just a small office building with probably some shipping but the manufacturing takes place at other Chinese plants in Dongguan. Most likely Battery Bro/Voltaplex partner with Dongguan Greenway Battery Co. Ltd .
And now we also see the reason why the battery blogg went dead. At January 19, 2017 the "Voltaplex Team" started posting battery blogpost at the voltaplex site! At the same day they posted a post about "Voltaplex.com Launched" and that is had taken "nearly a year of hard work". That also explained why batterybro was so hard to reach during 2016. Voltaplex is purely B2B which is also a reason batterybro is not being updated since small order are not that interesting to them anymore.
If you followed batterybro as RSS you can add https://voltaplex.com/learn/ to keep following them.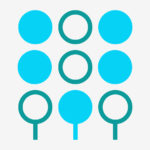 We also finally in their privacy policy found a company name "JetWorks Trading LLC DBA Voltaplex" which real name is actually only "Jetworks Trading Llc" and is registered in Delaware, Chicago USA November 13, 2014. DBA is short for "Doing Business As". And with that info we finally found out at matchdeck.com that "Battery Bro is a division of Jetworks Trading Limited".
I hope this post answered what happened too batterybro (the moved to china and started Voltaplex) but i'm also perplex as to why Anton and Mike choose to be so extremely secretive with both batterybro and voltaplex. Why no mention of the company name, pictures, addresses, names etc. I've considered buying from them several times but their extreme lack of information has made cautious.